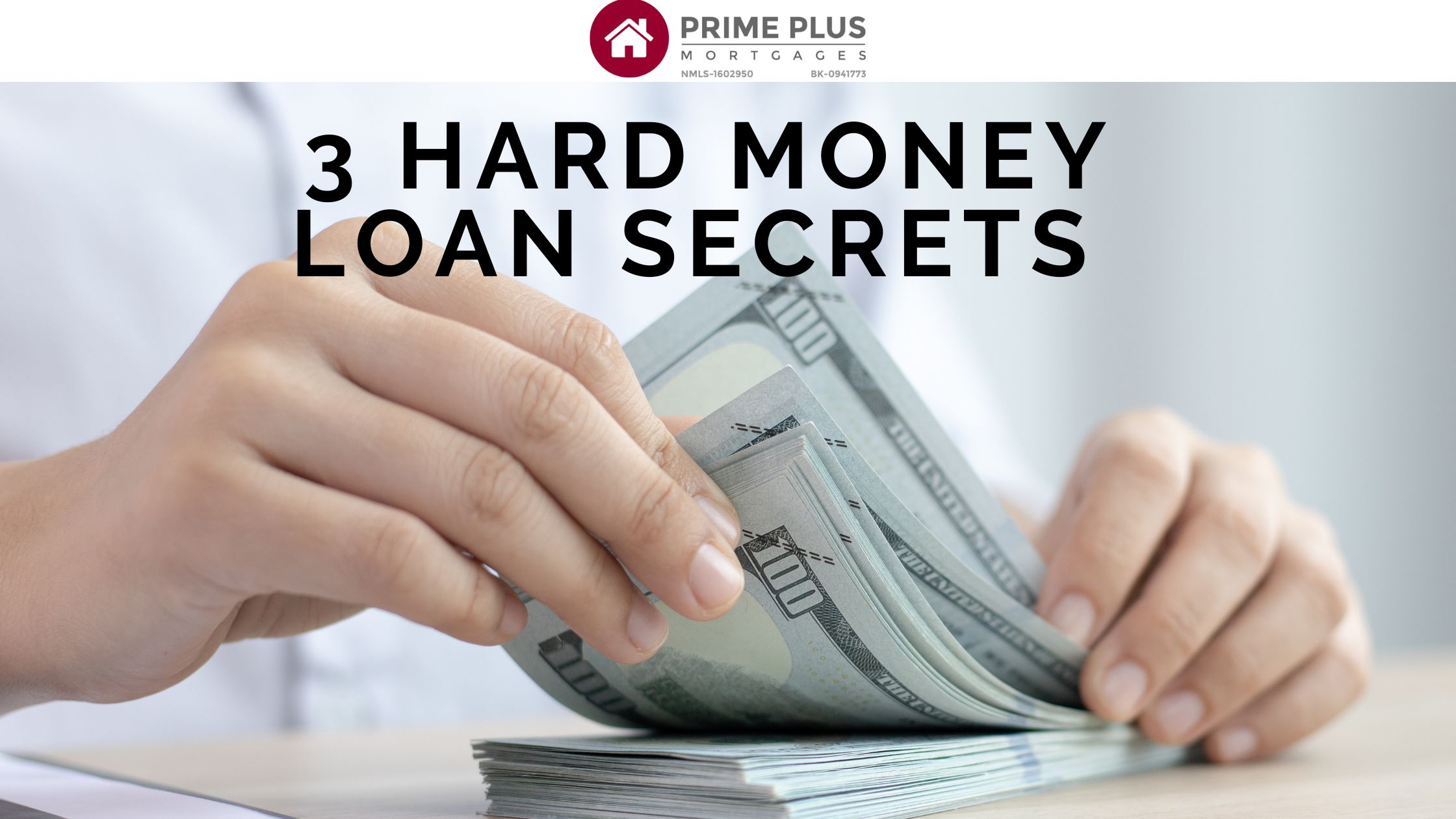 Tired of slow responses and slower turnaround times when searching for your next real estate investment? When real estate investing in an competitive market, successful real estate investors need to move fast before their dream investment gets swiped by another investor!
By using these five hard money loan secrets, you'll have all the tools you need to stay ahead of your competition and make successful investments faster than ever! Thankfully, by using these tricks and tips you can move quickly on your next investment and get to flipping faster than ever!
Close Faster With Hard Money Loans
When it comes to investing in real estate, timing is everything. Traditional loans can take weeks or even months to be approved and funded, leaving you in a bind when you need cash quickly.
That's where hard money loans come in. These loans are approved the same day and funded as quickly as 2 days, making them the perfect solution for anyone who needs fast cash. Unlike traditional loans, hard money loans are asset-based, which means you won't have to go through a ton of paperwork or credit checks to get approved. If you're thinking about getting a loan, hard money loans are definitely worth considering for their speed and convenience.
As a real estate investor, you need to be able to make quick decisions and move quickly to secure your next investment. That's where hard money loans come in. Unlike traditional financing options, hard money loans provide a fast and efficient solution for real estate investors who need financing quickly. With a hard money loan, you can secure funding and close on your investment property in a matter of days, not weeks or months. So, don't let the competition get the upper hand. Consider hard money loans for your next real estate investment and give yourself the advantage of speed and flexibility in a competitive market.
Real Estate Funding Made For Real Estate Investing
Hard money loans make it easy to not only fund your real estate investment, but get to real estate investing as fast as possible. Real estate investors often use hard money loans to fund their real estate investments.
Hard money loans, instead of relying on credit score, use ARV and ROI to determine loan approval and amounts. This approach is especially useful for property renovation, as it takes into account the repairs and future value of a property. Compared to traditional lenders, hard money loans are faster and more flexible, making it easier for real estate investors to secure the funding they need to get their projects off the ground. As such, hard money loans are an increasingly popular choice for investors looking to get into the real estate market.
One of the key metrics that hard money lenders use to assess a property is the after repair value (ARV). Calculating the ARV is an important step to determine the cost of repairs, potential resale value, and profitability of the property. To calculate the ARV, a real estate investor, and a hard money lender will consider several factors such as the current market trends, the neighborhood's demand, the condition of the property, and the cost of financing through hard money loans.
By not relying on the investor's credit, hard money lenders evaluate loans based on asset value, value, making it easier for borrowers to secure the funds they need to make their investments a reality. Additionally, the quick approval and funding times make hard money loans a popular choice among investors looking to move quickly and seize opportunities in the market.
Flexible Options For Real Estate Investors
As a real estate investor, finding the right funding for your projects can be a huge obstacle. Fortunately, hard money loans offer a flexible and efficient solution for those looking to invest in properties.
The variety of options available for hard money loans includes funding for traditional flips that cover both purchase and repairs, rehab loans for existing properties such as rentals, auction loans, and even bridge loans that help investors bridge the gap between properties they want to invest in and their available funds. With hard money loans, real estate investors have a range of options to explore and make the most of their investment opportunities.
This flexibility can help investors not only find the right investment opportunities but also ensure they have the right financial options available to make their investments a success.
Summary
Real estate investors can gain a leg up in hot real estate market by using hard money loans, which enable them to act quickly and invest in real estate. Hard money loans can be an excellent choice in a competitive market as they offer flexibility for different loan types, fast funding, and minimal paperwork. Regardless of whether you are flipping a property, investing in auction properties, or need a bridge loan, hard money loans can help you turn your next investment into a reality.