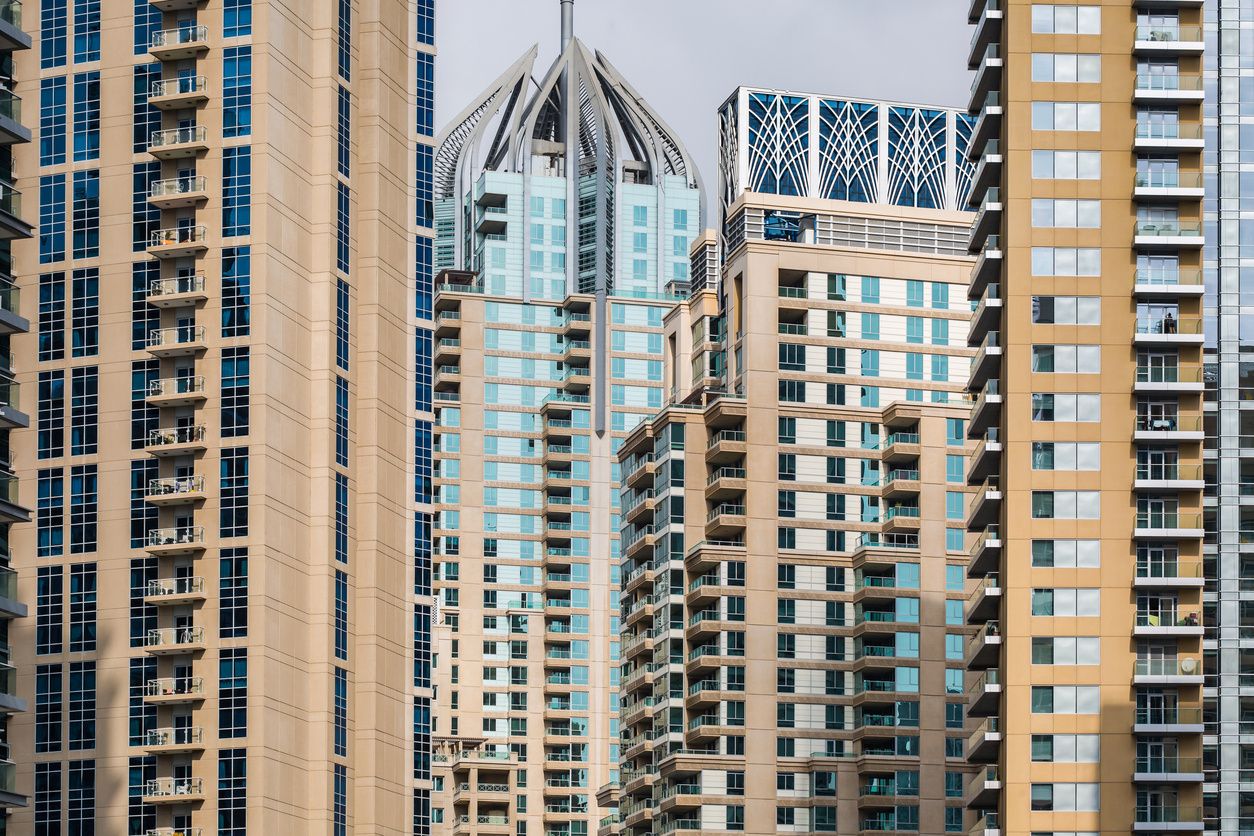 As rate rose for the 4th time in 2019, many real estate investors were questioning the Phoenix real estate market. Those investors with rental incomes in places felt relieved to know that higher rates meant entry level investments where out of reach. For those Real estate investors in Phoenix looking to start acquiring rentals knowing the best locations is a great way to maximize your ROI.  Phoenix has many hot markets, but choosing the right location for your real estate investment is key. We looked at some of the top investing markets in Phoenix and recommend the best rents you can expect in these areas.
Rental Market Recap In Phoenix
To get a full understanding of the rental market in Greater Phoenix, we first take a look at the current housing market. Rates rose for the fourth time in 2018, so those in houses are not looking to sell, while those currently renting may be too hesitant to jump into home ownership right now.  Phoenix has shifted from a strong seller's market with high volumes to a moderate seller's market with slightly lower volumes. The housing market has seen 3 factors put a slight dent in demand:
Mortgage interest rates are at a much higher level than in 2017, though still far below long-term averages
The cost of home ownership has risen faster than rents
The tax law changes since 2018 have removed many of the tax benefits of owner-occupied housing relative to renting
House Supply remains weak because many existing homeowners are more reluctant to move.
Other parts of the country are reporting weaker markets at the upper levels, but in Greater Phoenix, the luxury market is looking strong. Supply of higher-end homes is down from last year and demand is holding up rather well.
How Does This Effect Rentals?
Without access to entry-level homes, and higher rates than years before, those in rentals are looking for higher end rentals until the rates decrease. Median rents rose this past year, by over $100 dollars. Renters in Phoenix are willing to pay higher rents, as long as the amenities and rentals are worth it. We saw condo sales increase by 2% in Phoenix, and over 1,000 rentals being placed on the market this past year. While the real estate market is still strong, it would appear the rental market in Phoenix is even stronger.
Scottsdale:
A 1970s Scottsdale home with a dated kitchen can sell for upwards of $180K. With this in mind you know that beautiful rentals can be very appealing to those not willing to put that kind of money into a home just yet. You can reasonably expect an average rental income $1,350  on a real investment here. Charging more than $1,350 for rental income will leave you with a vacant rental, as here People can afford to buy, so why rent? Make sure your rental as amenities and benefits that they won't see as a homeowner. High-end rental in this area would be townhomes, townhomes, condos, and even lofts. Rental Homes in this area would be very profitable.
Gilbert/Chandler/North Phoenix:
Houses in Gilbert and Chandler sell for less than their Scottsdale counterparts, with a reasonable house sale between 95K-$125K. You can expect a Rental income $1,000-$1,150 a month. There is a lot of upwards mobility in these markets, so having access to higher amenities, without the Scottsdale price tag is important. While far from the cheapest rates in the great Phoenix area, be conscious of your price tag and makes sure you are offering a fair deal for the price. Rental investment you should consider for this area would be twin homes, and lofts. Rental Homes can provide moderate ROI for those investors willing to put them on the market.
Mesa:
Mesa is a great place for those looking to jump right into the rental market. Mesa's home sales average around $75K-100K. You can expect an average Rental income $900-$1,100, which is still a great investment. Single-family rentals are common here, but flats, and lost and apartments still do extremely well. With more reasonable prices investments, Mesa makes itself a haven for investors looking to test out their strategies, without the risks of the higher earning areas. Upgrading and updating in Mesa is easier, as more of your budget can be spent on updating your property, rather than purchasing it.
Glendale:
Glendale is a great place for beginner real estate investors who are looking to rent.  You can expect a home to sell for about $80K-110K in Glendale. Average Rental income for investors in the area can vary between $950-$1,000, which is very reasonable. You can purchase undervalued properties here, and with the focus on upgrades can have a high ROI. For those just getting started in real estate investing, and their first rental Glendale is a safe place to start.
Hard money loans are vital for real estate investors looking to create their own revenue streams and profit. Prime plus mortgages hard money loans are flexible, fast, and hassle-free because as real estate investors we understand the importance of getting funding when you need it. The hardest part of real estate investing shouldn't be funding, so we simplified our application and approval process to take as little as 2 minutes. Our fast turnaround can help you be funded within 2 days or less. Learn more about our hard money loans, and apply today!