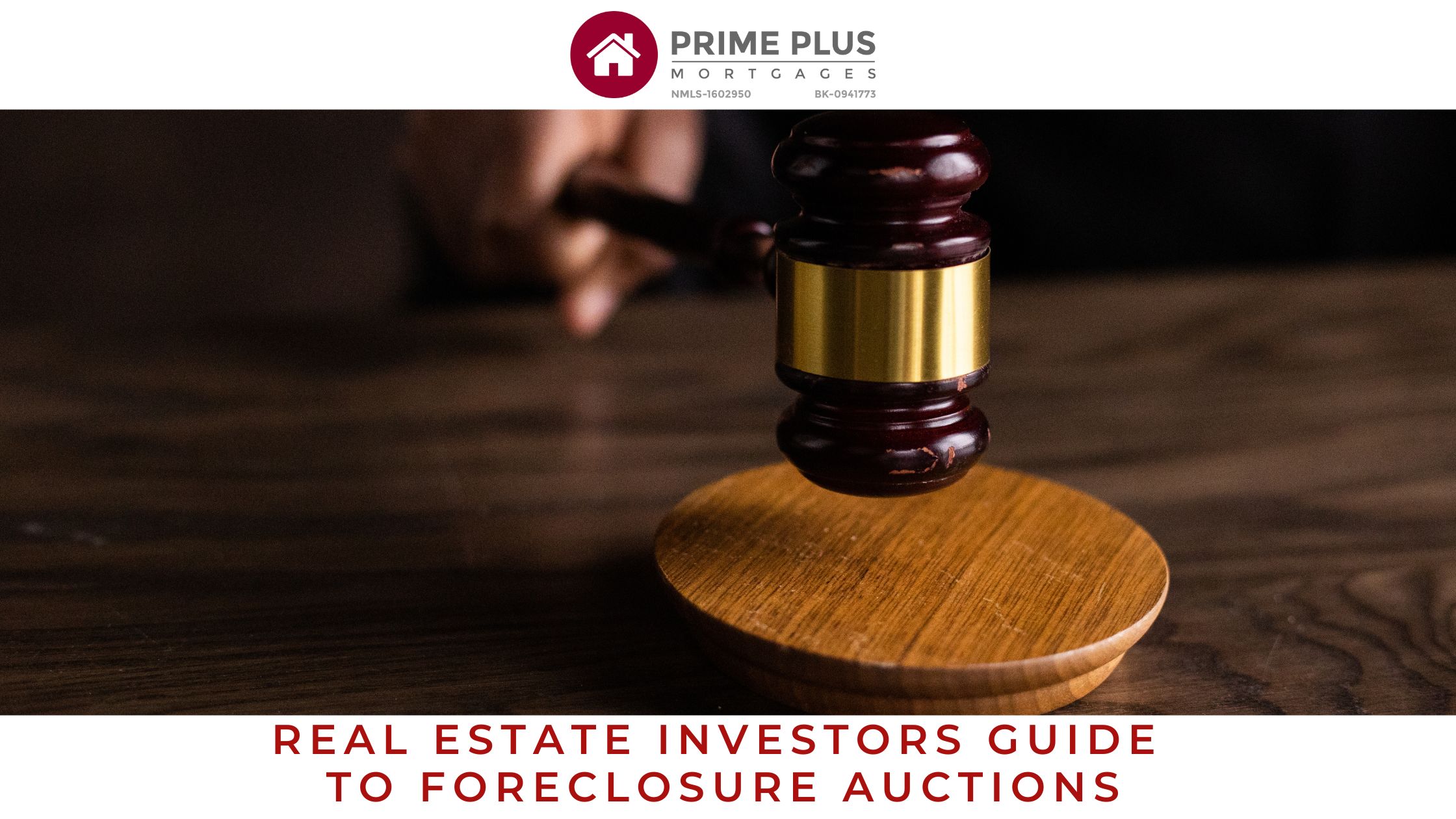 Are you looking to capitalize on the potential of foreclosure auctions? Investing in foreclosures can be an excellent way for savvy real estate investors to make money if you know how to find them!
Foreclosure auctions are a great avenue for real estate investors to find their next big deal. However, for most real estate investors, finding, closing, and winning a real estate auction is anything but easy. In this quick guide, we will walk you through everything a real estate investor needs to know to find and win a property at their next foreclosure auction.
What Is A Foreclosure Auction
Real estate investors and foreclosure auctions can be a match made in heaven. Real estate investors can easily find discounted properties with fantastic potential for flips, rentals, or other investment opportunities. You can also find foreclosures that are located in prime markets, or in great condition. But before we get too far ahead of ourselves, let's dive into what exactly a foreclosure auction is.
A foreclosure auction is a process through which a lender or other financial institution sells a property that has gone into foreclosure. When an individual or business fails to pay their mortgage payments and the loan reaches default, the property will enter into foreclosure. Typically, a notice of foreclosure is first published in local newspapers to alert potential buyers of the upcoming auction.
The 3 most common types of foreclosure auctions in Arizona:
Trustee Sale: This is the most common type of foreclosure auction in Arizona, where the property is sold at a public auction conducted by a trustee. The trustee is typically appointed by the lender to conduct the sale and distribute the proceeds to the lender and other parties who may have a lien on the property.
Sheriff Sale: This type of foreclosure auction is conducted by the county sheriff and is typically used for tax lien foreclosure sales.
Online Auctions: With the rise of technology, some foreclosure auctions in Arizona are now conducted online. These auctions can be held by either a trustee or a county official.
Foreclosures often come with additional risks, such as property damage, but with adequate research and preparation, they can be highly profitable investments. So how do you find the next foreclosure auction?
How To Find Auction Properties
If you are sold on flipping an auction property, then it's time to start house hunting. Thankfully, finding foreclosure auctions is easier than ever, so you can get bidding! The three most common ways to find auction properties are online, in newspapers, or using realtors.
A simple online search can easily produce potential investment auction properties! Through listing services, you can easily find potential foreclosures, their status, and information about upcoming auctions. Some of the most popular websites to search for foreclosures include RealtyTrac, Auction.com, and Foreclosure.com. All of these websites allow you to search for foreclosure auctions in your area, which is a great way to start the process of finding an auction property.
Newspapers are another great resource for locating foreclosure auctions. Many states require lenders or trustees to publish legal notices of upcoming auctions in local newspapers, so check around and do some research to see if any auctions are upcoming in your area.
Finally, if you are looking to invest in real estate, the services of a Realtor can be invaluable. Realtors who specialize in foreclosure auctions will have an intimate knowledge of upcoming foreclosures and auction properties. They can also help you navigate the sometimes complex process of bidding at an auction.
Using any of these three methods, you can locate some potential foreclosure auction properties to invest in. Don't forget to conduct some due diligence on the property before attending the auction.
How To Secure Financing And Win An Auction
Any real estate investor knows that a budget and financing are an essential combo to closing on a real estate investment. Therefore before you go to an auction it's important to secure financing and know your numbers.
There are many ways to finance an auction property. While some auctions do require cash, having enough cash or cash-equivalent financing available to make a competitive bid is a nessacity for real estate investors. Outside of cash, one of the top ways to finance an auction property is through a hard money loan.
So, how to get a loan for a foreclosure auction? Hard money lenders are a great option for foreclosure auction financing since they typically don't check your credit or require proof of income. Hard money lenders offer asset-based loans to real estate investors and even offer foreclosure auction loans. A hard money lender most often uses the after-repair value (ARV) to determine the value of a property. The ARV is the estimated value of a property after repairs and renovations are completed.
To determine the ARV, a hard money lender will typically look at several factors, including the current condition of the property, the cost of necessary repairs and renovations, and the local real estate market. The lender will also consider comparable properties in the area that have recently sold and are similar in size, location, and condition. Before heading into the auction the hard money lender you and the hard money lender will set on a pre-determined cap for a property.
Now that you have found a property that looks promising, it's time to secure financing and make sure you can win the auction. Make sure that you have done your due diligence for a property, know your budget, and are ready to find a profitable investment from your foreclosure auction!
Summary
Foreclosure auctions are a great opportunity for real estate investors to secure properties at below-market value. By taking part in a foreclosure auction, savvy investors can find their next big deal and potentially save thousands on the cost of buying an investment property.
Real Estate Investors Guide To A Investing In Foreclosure Auction
What Is A Foreclosure Auction
How To Find Auction Properties
How To Bid and Win At An Auction
The key to success in foreclosure auctions is research, preparation, and flexibility. By researching the property you want to purchase, securing appropriate financing, and being ready to bid on the spot, you can get a great deal at an auction! With the right tools and knowledge, investors can make a profit in foreclosure auctions and start to build their real estate portfolio. Good luck hunting for your next investment!