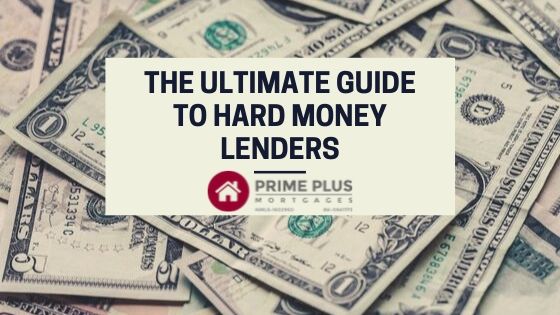 Taking the future of real estate investments in your hands, those building passive income struggle to get funded. Many first time investors find that traditional loans rarely lend on real estate investments, and if they do there are many strings attached.  Real estate investors that are determined can see many opened doors through hard money lenders.
Hard money lenders make funding your investment simple and are easy to find. Hard money loans are often used by investors to either purchase, repair and sell properties, repair rentals before listing, or even saving properties from foreclosure.
Below we cover the basics of hard money loans, how to budget for them and how to find your hard money lender. The one-stop resource for all hard money lenders information. Including types of investments, the application process, and how to find the best lender.
What Are Hard Money Loans
Hard Money Lenders make it easier than ever for house flippers or landlords to purchase properties, and make the repairs they need to maximize their profits. With hard money loans, you eliminate the risks of using all of your own capital on a deal, but also will still see the rewards from taking the risk.
Hard money lenders use hard money loans secured in real estate property rather than credit scores. They are used by investors to fund the property based on their after repair value.
Hard Money loans are asset-based loans, secured in real estate, with most hard money loan value being tied to the after repair value of the property.
While traditional loans base their value on the current worth of the house, hard money loans, in this case for real estate investing, are secured by the future value of the property. This is determined by calculating the After repair value, using comparable properties in the area, and adjusting for the market.
The three most common types of hard money loans are the following:
Hard money lenders offer to fix and flip loans are used to purchase, repair and sell properties. Home Rehab loans are perfect for those looking to upgrade their properties to either rent or flip. While bridge loans are used to fill funding gaps in investments.
Hard money loans are ideal for those looking to start investing, and should not be used as a primary loan for personal assets.

Why Use Hard Money Lenders
Hard money loans are quick and easy to obtain and are great for someone with less than perfect credit. Many Hard Money Lenders can be approved within a week, with some being approved the same day, unlike traditional loans which can take up to 30 days!
Due to the nature of a hard money loan, it is possible to look at the property and determine the possible value and take into account the ideas for the property. So Hard Money loans are ideal for a number of real estate situations. These situations include fix and flip properties, land loans, construction loans when the buyer has credit issues or the real estate investor wants to act quickly.
While traditional loans focus on the credit history, by using the property as collateral and not needing to verify bank statements or income, this speeds up the loan application. If you have a poor credit history or have a new job or income that is preventing you from a traditional loan, hard Money Loans are a great option. Hard Money Lenders are more interested in the collateral than credit history; which makes it easy to approve a loan!
Hard Money lenders also don't follow traditional loan agreements; instead, hard money loans are evaluated separately.  Depending on the hard money lender, you may be able to tweak your repayment options and interest rates. A feat that is difficult to do with a traditional loan.

When To Use Other Types Of Loans
Hard money loans are not ideal for those purchasing a primary residence. Those that are looking to save their properties from foreclosures, or to live in owner-occupied properties while they rehab. Private loans and traditional loans can offer a lower interest rate and lend on some investments that hard money lenders cannot.
Hard money lenders base the loan using collateral rather than credit, meaning higher interest rates. These rates are significantly higher than your standard mortgages rates.  Hard Money lenders rates can be as high as 15%, which is quite the hike than your standard 3-5% fixed-rate mortgage loan!
While most fixed-rate mortgage loans are long term with the standard being 30 years, hard money loans are short-term loans. They can last one to five years, and with such high-interest rates, it's easy to see why.
Hard money loans are effectively short-term loans but can be quite expensive. Those seeking residential loans for their properties will be offered better rates for private and traditional loans.
Hard money lenders base their loan value in the property value, so funding land and mobile home investments can be difficult. For these types of real estate investments, private loans can be the best option in terms of rate, and terms.

How To Find Hard Money Lenders
Finding the right lender for your investment is key. Working with a local lender who knows your market can provide you with lots of market knowledge. A private lender may be able to lend on a riskier deal such as mobile home developments or even land. It's important to know what kind of investments you are looking to complete before you invest.
When looking for a hard money lender, make sure to check the following:
 Reviews. Working with a reputable lender is key for a smooth and easy lending process. You want a lender that is easy to work with, responsive, and fast. Use sites like google, facebook, BBB, and even glassdoor to find reviews and ratings.
Types of Investments: Knowing your type of investment is key to finding the perfect lender. Most hard money lenders can lend on single-family rentals, multi-family rentals, flips, and even rehabs. For more complex investments give a lender a call and see if they can help you with your investment plan.
Ask For More Information. No matter your investment type it is always worth wonders to get on a call with a lender and see what exactly they can do for you. Lenders love to work new deals so even if they don't state a type of investments that they do, such as auction fundings, they can easily answer your questions, or refer you to someone that can help with your investment plan.
Rates And Terms. If you are unsure of your investment get your lenders rates and terms. This can help you save money down the line, and learn more about what is available. While most lenders interest rates are the same, underwriting and admin fees can add up, and some may even have early payoff fees as well. Make sure to compare all of the terms, not just rates, when choosing a lender for you.
When applying for a hard money loan, most lenders strive to be fast and offer a smooth process.  In fact, some investors are funded in under 2 days after approval.

How To Apply For A Hard Money Loan
Once you find hard money lenders that you want to work with, the next step is to find an investment. This can vary on the type of investment, since auctions you need to be approved beforehand. For most real estate investments, this is what hard money lenders will need to determine your hard money loan.
To complete an online application for a hard money loan all you need is the
Property Address
Purchase Price Of Property
Estimated Repairs and Costs
Property Photos
Budget
Comparable Properties
Investment Plans
Using these, the lender can determine the current state of the property and the after repair value. Some hard money lenders may require more information than others.
Most hard money lenders provide online applications, so apply for the loan will only take a few minutes. After your application is received you should hear back from the lender in 1-2 days to know the status of the application. After the loan is approved you can be funded as soon as 24 hours.

Why Use Prime Plus Mortgages As Your Hard Money Lenders?
Prime Plus Mortgages is Arizona's top hard money lender. When it comes to business opportunities in real estate, speed is the name of the game.
Prime Plus Mortgages prides itself on a fast turnaround, streamlined process and as little paperwork as possible. We specialize in hard money loans, for everyone: developers, flippers and strategists, and more. Hard Money lenders make hard money available for all size projects!
We are one of the top hard money lenders in Arizona. We may be able to finance up to 80% percent (and in many cases more) of the value of your real estate. Prime Plus Mortgages makes lending easier than the big mortgage lenders!
See If You Qualify For One Of Our Custom Hard Money Loans Today!
Summary:
Hard Money loans make real estate investing simple and more accessible to real estate investors of all levels. From first time investors to full-time House flippers, landlords, and even wholesalers, hard money loans make it easy to get funded and approved for their investments.
When Looking For A Hard Money Lender make sure you know the following.
What is a hard money loan: Hard money offers different rates, speed, and terms than a traditional loan. Make sure that these fit into your investment plans and work for you.
Why use hard money loans: When looking for fast funds for real estate investors, hard money loans make it easy to get the money you use. Fix and flips, home rehab loans and bridge loans are perfect opportunities for hard money loans.
When to use other types of loans: When investing in land or mobile properties private money maybe your best option. Residents and owner-occupied loans may benefit from more traditional loans.
How to find a hard money lender: Look for a lender that caters to your type of investment, and is reputable and trustworthy. Read review sites, like facebook or google to get a better feel for your lender.
How To Apply For A Hard Money Loan: Make sure you have all the information you need for your investment to ensure a smooth application process.
Have You Ever Used A Hard Money Loan?