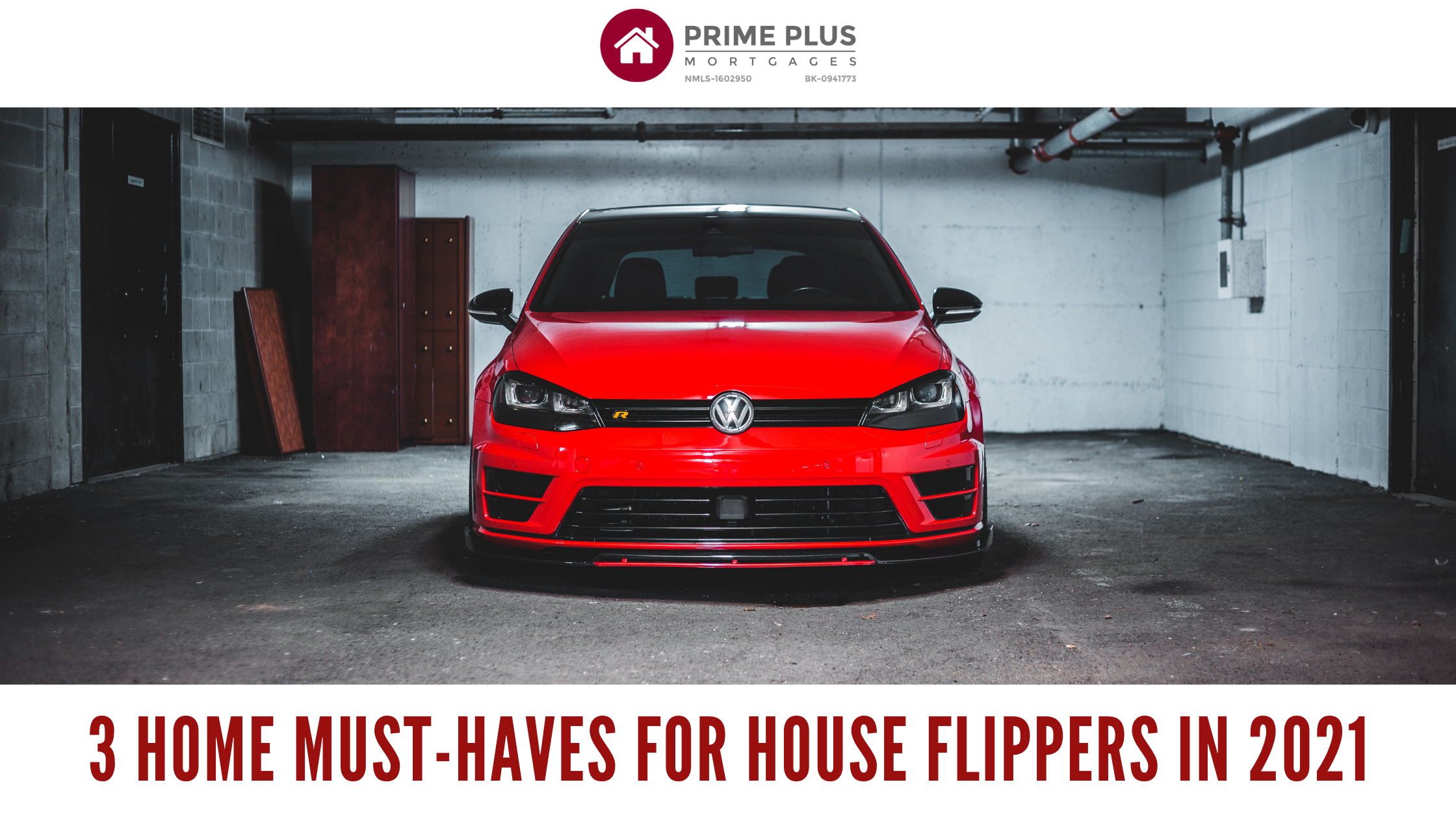 House flippers are always the first to try new trends in real estate. With changing styles and tastes finding the right home must-haves can make a flip flop! To ensure that you have a profitable investment, having the right home features is a must for any house flipper.
Want to make sure your flip rakes are in the dough? Make sure you have a listing that appeals to any buyer with these home must-haves! This report took the top searches, and listings to determine what buyers were looking for when buying a home.
To help you have a more profitable investment, you need a listing that appeals to buyers. Using these top home searches, this latest data shows what buyers are looking for! With these top searches, you can have a sneak peek into exactly what buyers are looking for in homes.
Use the following in your listing and flips for investment buyers flock too. Here are the home must-haves for house flippers in 2021.
Space
No matter the listing or home size one thing buyers demand is a spacious home. Many first-time homebuyers who are moving out of cramped apartments are looking for spacious living areas. This keyword was used to lure many space-hungry buyers to new listings and is one of the most sought-after features of a home.
Need some space? Reconstructing a home to an open floor plan is far from easy, many flippers are finding ways to entice their buyers with more space. Adding or constructing an open floor plan is easy way flippers can add space.
Open floor plans are still a top-selling feature for many homes. Some of the many benefits of an open floor plan is increased space, better traffic flow, flexibility of space, and improved lighting. Open Floor plans are better for a wallet as well. One study found that homes with open floor plans appreciate 7.4 percent a year, Modern and contemporary-style homes also do better than older, more traditional architecture.
Space is a key home must-have for any house flipper. Trulia reports that 46% of homebuyers want an open floor plan, and Half of the millennials surveyed want a kitchen and dining room configuration that is completely open. By including an open floor plan, and making a home spacious you will be more likely to sell.
Full Bath
While the kitchen is the heart of a home, full bathrooms are what sells them. While some days the kitchens will go untouched, bathrooms will be used every day, so having a full bath is a home must-have.
While it is common knowledge that a pristine kitchen will sell a home, bathrooms, and full baths and bathtubs are a feature that many home buyers are looking for. 2013 study by the National Association of Home Builders (NAHB) found that 51 percent of homebuyers prefer a master bath with a bathtub and a shower as opposed to just a shower stall.
A full bath isn't just appealing to buyers, but to flippers' profit as well. According to Opendoor's data, adding a full bathroom can increase the median home value by 5.7% on average, which is a dollar increase of about $17,638.
With buyers looking for full bath, and bathtubs as well, this is a home must-have that no flipper would want to miss.
Parking
When listing homes, it is expected for buyers to look at your kitchen, bathrooms, and bedrooms. One of the latest trends in homebuyers doesn't even have the most traditional of features. Many home buyers are looking for parking, and parking amenities for their first home.
This can be seen in the increased rise in searches listing garages, and parking, and in-home listings. While homes with existing garages may only require a garage opener, detached garages, and even carports may bring additional value to your flip.
According to the National Association of Home Builders (NAHB), the majority (93%) of new single-family homes built nationwide in 2019 had either a garage or carport. Pocket Sense also reports that those that add a garage can expect to see an 81% return on their investment.
A home with improved parking will leave buyers with an improved sense of security especially knowing that their cars are protected from the elements. If a garage is too costly, or would not work with your lot, other ways to ensure better parking spaces for your buyers are through carports, adding or improving existing driveways.
Summary:
Trends are constantly evolving and changing over time. For house flippers, it's important to know what features buyers are looking for to sell your listings faster and make more from your flips. By incorporating these home must-haves you can create a listing that will appeal to buyers, with minimal cost to your flip.
Many investors need fast loans so they can flip quickly. Hard money loans make it fast and easy for real estate investors to do what they do best, invest! No matter if you need funds to repair an investment, or for the entire flip, Prime Plus mortgages have the fastest hard money loans in Arizona. Click here to apply for a hard money loan today. 
3 Home Must-Haves For House Flippers 2021 Are:
Space: Open floor plans and spacious listing is a top-selling feature for home buyers.
Full Bath: Full Baths and bathtubs are one of the most popular home must-haves, with over 50% of buyers wanting a bathtub in their home!
Parking: Parking is a new feature many buyers are requesting, so make sure to have ample parking space in your next flip.
Will you include these home must-haves in your next flip?