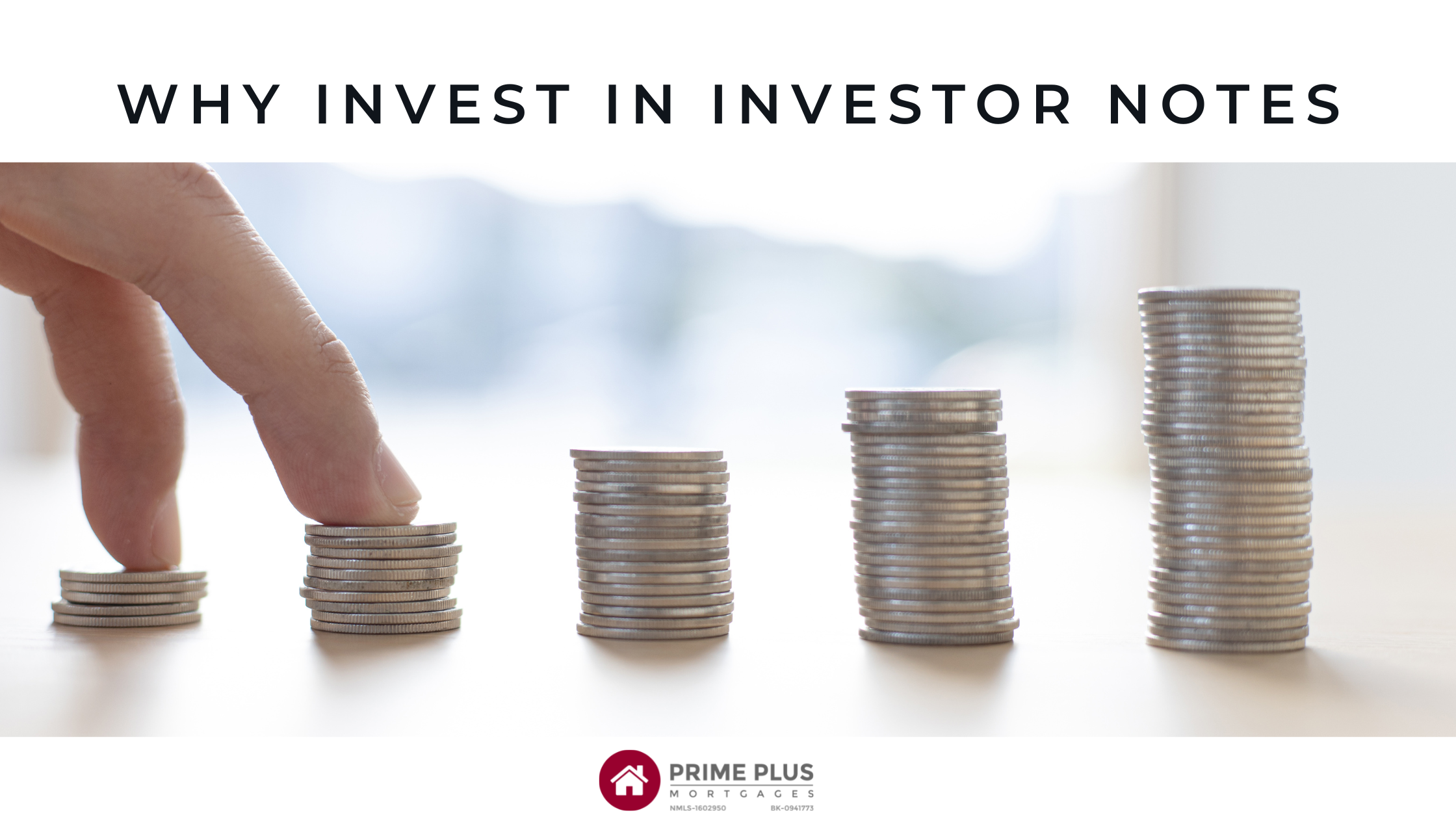 There are thousands of ways you can be a successful investor. From real estate, stocks, investor notes, or even mutual funds. Investors are always on the hunt for the next big win for their portfolios. This hunt is why more investors are choosing mortgage notes.
Mortgage notes offer investors a unique way for buyers to invest in real estate, improve their cash flow, and diversify their portfolios. No matter what your investment goals, investment notes offer great benefits for new or seasoned investors such as passive income, high returns, or even IRA investment options.
Here are the top reasons you should invest in investor notes.
Mortgage Note Real Estate Definition
Before you begin investing, you need to know the basics of investing in notes. While investing in real estate properties can be a rather hand-s on experience, mortgage note investments tend to be less involved.
A trust deed or mortgage note is created when a real estate property is purchased with a mortgage. This note is a promise to repay the debt and outlines the terms and conditions of the loan.
The lender can then sell this note to increase their cash flow and equity for other deals. Once purchased these investor notes generate income when the loan payment happens, in the form of interest for the value of the trust deed.
Additionally, most mortgage notes sold will be serviced by the lender, making it even easier to invest and collect the monthly income.
Benefits to Investor Notes
Most Investor notes are easy to invest and profit from.  Aside from the ease of investment, why do so many investors choose investor notes? It's simple, it provides a safe, profitable return that benefits nearly any portfolio.
Benefits of Investing In Mortgage Notes: 
Secured Position Notes – Depending on the position of your note investment, you can choose notes that will get paid out no matter what happens, even in the case of foreclosures you can ensure you have a return.
High Yield Returns – Rates of return for mortgage notes are higher than the bank's traditional low-yield bonds; and higher than most stock dividends. Some notes can have a 10% Return.
Passive Income – You can be as hands-off as you like with mortgage notes, and in some cases never have to interact with the buyer and only receive payments. This is an easy way to invest and receive passive income.
IRA Friendly – Note investments provide investors with a way to put to use their self-directed traditional IRA or Roth IRA.  Easily use either of these to invest and purchase a mortgage note.
Safe returns and flexibility are why investors love mortgage notes. Whether you are a new or seasoned investor, the benefits of investor notes just make a great investment.
How Investors Pick Mortgage Notes
With the countless benefits of investing in mortgage notes, it's no wonder why you should choose investor notes. But for a first-time investor, it can be difficult to know what is a winning note.
Thankfully Finding and investing in mortgage notes couldn't be any easier, if you know what to look for! For successful note investors, finding and purchasing a winning note comes down to the following 3 signs of a mortgage note investment:
The Property: Property is the most important aspect in investor notes. From The current state of the property, sales price, and comparable properties nearby you can easily find the current value of a property, and determine future value. You want a valuable property to invest in as this makes for a smart return no matter the outcome.
The Paper: The trust deed will tell you everything you need to know about your investment. From The loan position, first means the loan gets paid first in the case of a foreclosure, while other positions get paid after the fact. You should also pursue a secured loan whose value is backed by real estate. Additionally, it will tell you the type of lender of the loan as well.
Purchasing and payouts: a great lender will ensure that the buying and payout process is as seamless and easy as possible for you to invest. Additionally, you can choose how your investment is paid out (directly or into an IRA) and even choose to roll over your investment after the note ends.
Keep your eyes peeled for the signs of great mortgage note investments, and make sure you do your research before you invest!
Summary
There are many reasons to invest in notes, from passive income, investing in real estate, or even just wanting a safe and secure retirement investment.
Why Invest In Investor Notes?
Mortgage Note Real Estate Definition: Investor notes are simply another term for trust deed investing where you purchase a deed of trust from a lender (at a discount) and generate monthly income via interest payments.
Benefits to Investor Notes: Some of the many benefits of investor notes are secured investments backed by real estate, high yield returns, passive income, and retirement-friendly investment options.
How Investors Pick Mortgage Notes: When selecting your investor note keep in mind the 3 p's of note investing: The property, the paper, and the payout! By selecting valuable properties in safe positions from reputable lenders you can easily find a winning note investment.
Are you going to invest in mortgage notes?