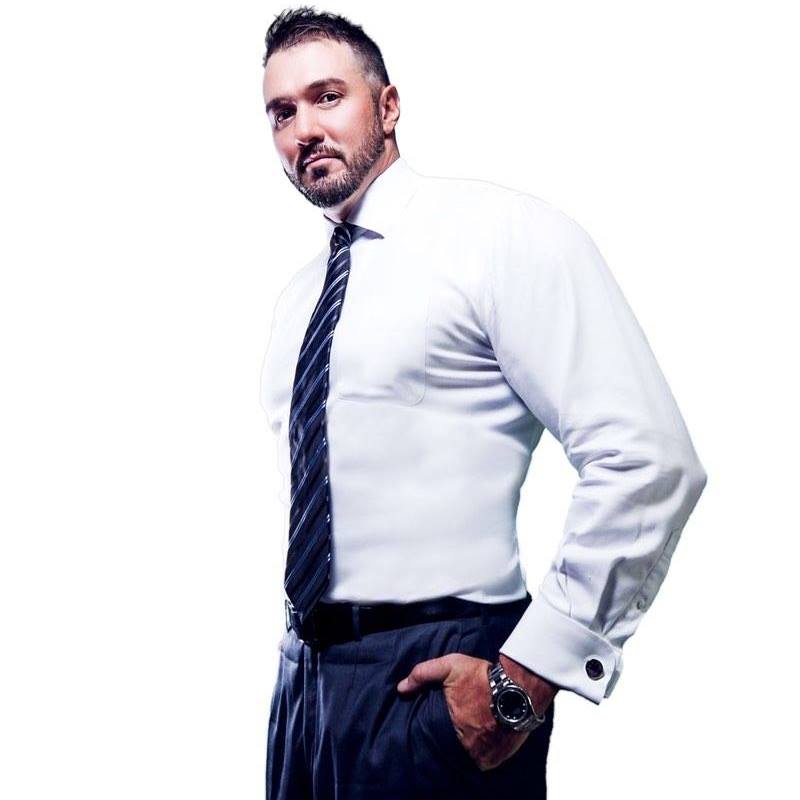 Success. It's what we are all after. More than just paying bills and being comfortable it's about respect from your peers, curiosity from those just starting, and giving back to those less fortunate. That's What Loren Howard, Founder of Prime Plus Mortgages, determines success be. We took time and sat down with Loren Howard to learn more about how this extremely successful entrepreneur got started and how you can take steps today towards being your own boss.
From Humble Beginnings
Originally, Loren Howard goal was as far as possible from Real Estate Investing. Before becoming the Top Hard Money Lender in Phoenix, Loren originally pursued a career as a professional athlete, even getting to play in the Big10 as defense for Northwestern University's football team. After being sidelined due to an injury, the dream of working for himself began. Raised by a single mother, and growing up around many successful entrepreneurs, he began pursuing the dream of owning his own company. After Graduating from Northwest University in 2006, He Began working in Pharmaceuticals, working on creating healthy products to help his customers. However, like most entrepreneurs, he made a glaring error,
"We didn't focus on how we were going to sell the product. We were so focused on making it the best possible product there was, that when we launched, we almost didn't see a single sale for almost a month." Realizing the importance of marketing, Loren was determined to turn things around.
"When Your End Goal is To Be Your Own Boss, Your Most Important Job Is To Just Keep Learning." -Loren Howard
"I really started to take marketing and sales seriously after that. We hired someone to take our product's SEO, and marketing to the next level and it made a huge difference! My One tip to anyone who is interested in being an entrepreneur is this: Learn all you can about marketing, sales, and lead generation. Aim to make 4 or 6 grand a month in sales, and set up a discount program for your customers.  Lead generation is where I really gained my traction."
The Launch of Alternative Web Media
Sparked by his new knowledge and interests in Lead generation, and SEO, Loren moved to his own first venture. Alternative Web Media, is an Internet design, development, and SEO company. Today, the enterprise boasts associates across India and the US, who serve the global marketplace.
"It wasn't easy! Every Business wants to be the Biggest, strongest, and fastest. Business doesn't have a lot of a learning curve. You need to understand the basics of running a business, like understanding money and capital. There will be a time you will think about throwing in the towel, but you have to keep grinding to get to the next level. If you believe in your goal, that you need to put every last effort into making it happen, You need to be able to buy the time to keep learning to get to the next level! If You get comfortable and don't take the time to grow than you just won't make it."
The Launch of Alpha Direct Compounding
After the success of Alternative Web media under his belt, Loren Howard was challenged to expand. In 2013, Loren started Alpha Direct Compounding with a goal to change lives for the better. Driven by his understanding, compassion, leadership skills, marketing knowledge, lead generation, and kindness, Alpha Direct Compounding was founded to make a lasting effect on the world, one person at a time.
Loren takes his role as a leader to heart. Loren believes that inspiring and motivating his teams to their full potential is what makes him a successful entrepreneur. Loren's vision is to lead people into the best positions for them and supply them with the best resources, training, and trust to maximize both their personal potential and overall efficiency. "It's not about who looks the best on paper, it's about whether the person has the desire to work hard and keep learning. I love working with people who are excited about their work, or who aren't afraid to try new things. I've found that some of my best talents have been from those that were just looking for a chance to prove themselves."
His First Real Estate Investments, LLH
While fine-tuning the success of Alpha Direct Compounding, Loren began to pursue one of his many interests, real estate investing. Becoming a landlord of some rental properties in Phoenix he began to learn more about the hard money loans in Phoenix, and how they helped investors. After ending his run with Alpha Direct Compounding, he dedicated himself to learning more about Real Estate Investors.
"The Two most valuable things you need: The skill set and network! Once you develop these two things, nothing can get in the way of your growth."
"After I began to wind down, I was committed to learning as much as I could to know more about how the structure of hard money loans and hard money lenders work before launching it on my own. I had great friends like Josh Warden, who showed me the ropes, to lending on the side, no point of fees. After learning as much as I possibly could, I wanted to size and scale the business and got the license to start marketing and funding the right way."
Prime Plus Mortgages Is Born
Prime Plus Mortgages are different from other hard money lenders. Founded by Loren Howard, a real estate investor in Phoenix, our goals are set to help investors succeed in their ventures. We know that entrepreneurs like real estate investors in Phoenix need a funding that is easy to apply for, and easier to understand the terms, and more importantly makes it easier for them to reach their goals.
"The future of Prime Plus Mortgages is great! We have been able to grow our equity to over 12 million on our own, and will soon have the ability to grow our own capital. Planning soon to hit the 100 million mark and expand into other markets. After we automate our processes, and building sales functions, and servicing processes, to make it easier for people to find us, and offer the best possible terms we can to them."
What excites you about Prime Plus Mortgages?
"What I love about Prime Plus Mortgages is that it is an operational company, can be easily structured, and the ability to build a sales organization around the company.  I know the Phoenix Real Estate Market and have been a part of it for a long time, and there will always be a need for capital and hard money lenders. I find it exciting to learn about the new markets and the industry. The Hard money lending industry also boosts a longevity in business, while being explosive in growth, which other industries I have been a part of haven't. There will always be a demand for Real estate, and the changes in the industry are never long lasting."
To apply for one of hard money loans, and why they are the best in Phoenix, click here!