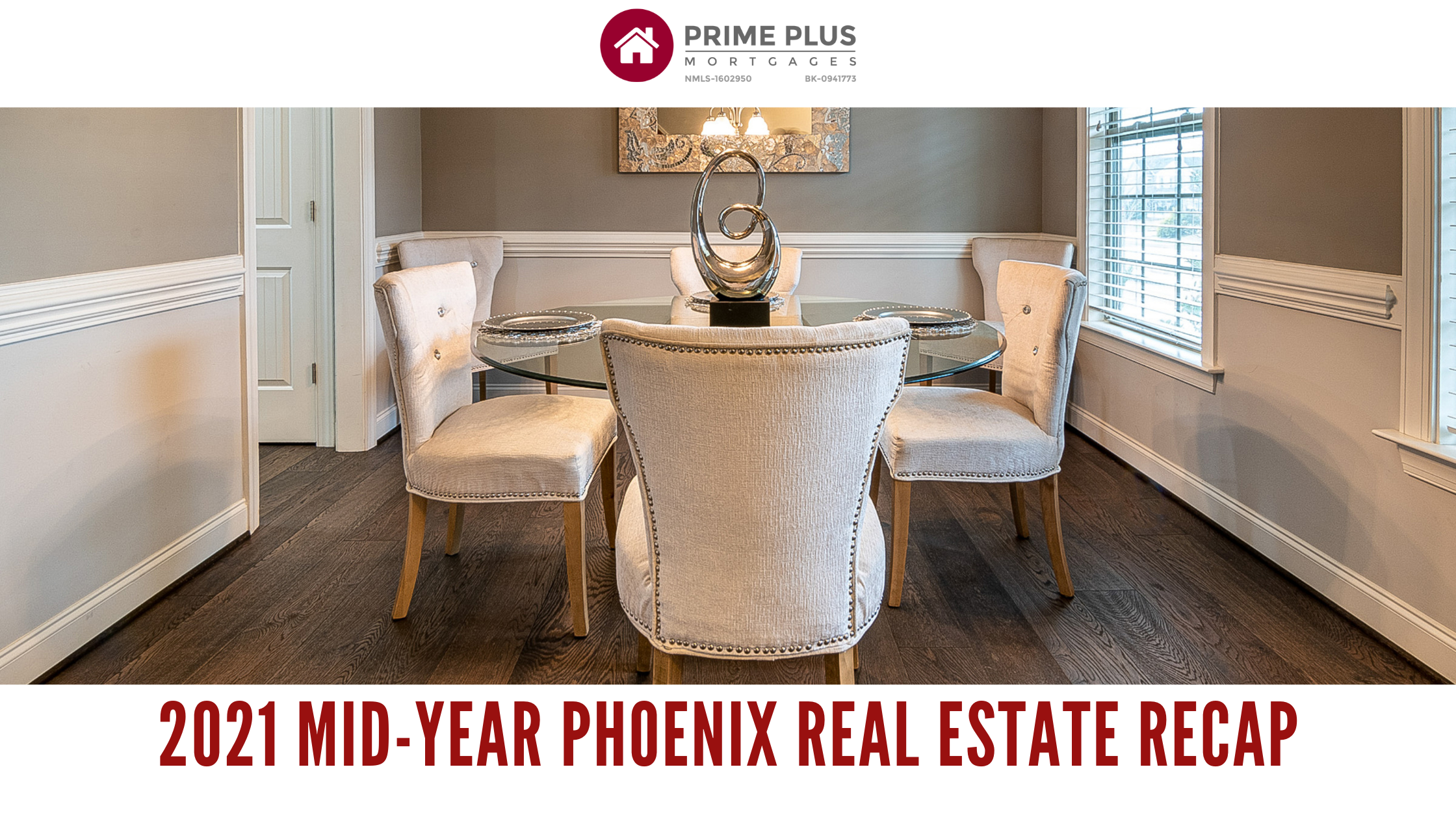 Everyone knows that Phoenix has one of the top real estate markets in the nation. 2021 has been a year of unprecedented growth for real estate. Phoenix and Arizona have led the nation in sales growth, list pricing, and many more market indicators.
Real estate investors need to know the market in order to make the right investments. That is why we have collected the top Phoenix real estate news so you can make better investments.
Here Is the 2021 Mid-Year Phoenix Real Estate Recap to use when making your next investment!
Phoenix  List Price Per Square Foot Up 19% From Last Year
As of 7/11/2021, the Average List Price Per Square Foot was $341.33, or an increase of 19.8% compared to last year's price of $284.92.
This is an increase of 6.37% from December when the Average List Price Per Square Foot was at $320.88. While this was a major increase from last year, the average list price per square foot has dipped from the peak of $361.32 in early June, or a decrease of 5.53% after more supply has become available.
Some Valley Realtors reported that the market is beginning to level out once again. "Prices might not drop, but we will likely see a lot less of these 20, 30, 50 thousand dollars over asking price offers," said Get Your Nest co-founder and realtor, Brandon LaVallee in this AZ Family report.
List price is a great way of gauging sellers' outlook on the real estate market, and how past listings have performed. A surge of new listings is also helping buyers feel more confident that the market is leveling out.
Home Sales Improve 19% From Last Year
The Phoenix Market continues to feed the buyer frenzy as inventory remains low. As Home Rental Prices are on the rise, home sales jump 20% from last year, homeowners are asking for higher prices. This hasn't stopped homes from selling as home sales improved over 20% from last year.
Last week, The affidavits were counted for Maricopa County resulting in the preliminary pricing statistics for June 2021.For single-family and condo/townhouse properties:
Total units closed were 12,220 which is up 19% from June 2020
Newly built units closed were 1,661, up 2% while resale units were 10,559, up 23%
The monthly median sales price was $400,000 which is up 24.2% from June 2020
The new build median was $407,047 which is up only 9.3% from June 2020
The resale median was $400,000, which is up 28.2% from June 2020
Aside from the increase in median sales prices, First-time buyers need 3 years longer to save for a 20% downpayment than they did five years ago, a new Zillow analysis shows. In the Phoenix metro, The typical starter home (the median home in the bottom third of home prices) is worth $270,560.
It would take an average renter household saving 10% of their income 10.6 years to save for a 20% downpayment on that starter home. That's 3.3 years longer than it would have taken five years ago.
Home rental prices are also on the rise, offering a great opportunity for real estate investors who are willing to hold onto a property to rent. With the right real estate market, there's a large number of renters who aren't able to find homes to purchase because inventory is low and the competitive market.
Phoenix Breaks Record For Home Sales Growth
The latest S&P / Case-Shiller® Home Price Index® numbers were published covering the home sales from March 2020 to May 2021, which reflects the extremely high rates of appreciation that were experienced during the second quarter of 2021.
The surprising news is that Phoenix has been in the top spot in the annual table for the last 24 months, breaking a record of 23 set in 1992 by Portland. Phoenix was top of the nation for both monthly and yearly home sales.
Comparing with the previous month's series we see the following changes:
Phoenix +3.75%
Las Vegas +2.92%
San Diego +2.86%
Dallas +2.77%
Seattle +2.76%
Phoenix is on top of this table once again, comfortably ahead of the national average, which was 2.14%
The year over year comparisons look like this:
Phoenix +25.9%
San Diego +24.7%
Seattle +23.4%
Dallas +18.5%
San Francisco +18.2%
The national figure was +16.6%, the highest appreciation rate ever recorded by Case-Shiller for the country as a whole. Phoenix was also #1 in the nation for the U.S. for multifamily construction projects, with nearly 20,100 units set to complete in the next 12 months.
That accounts for the bulk of the nearly 28,600 units currently under construction, which will up the inventory base here by a sizable 7.6%. Phoenix was also a big contender in the past decade, with 57,100 units completed, increasing the existing base by 18.2%.
Phoenix Tops Nation For June Increased Home Prices
CoreLogic has just issued its Home Price Insights report for June 2021. CoreLogic HPI™ is designed to provide an early indication of home price trends.
Arizona Ranked #2 For annual home price change, with a year over year change of  26.1%. Phoenix topped the market for price increases in June at 26.9% year over year.
The CoreLogic HPI Forecast indicates that home prices will increase on a month-over-month basis by 0.7% from June 2021 to July 2021, and on a year-over-year basis by 3.2% from June 2021 to June 2022. This reports the highest ever annual appreciation rate in the USA of +17.2%
Summary:
The real estate market in Phoenix continues to lead the nation. The list price per square foot, Home Sales, Home prices all indicate a strong market is here to say. Phoenix is a great market for real estate investors.
Here Are The Need To 2021 Mid-Year Phoenix Real Estate Recap Facts: 
Phoenix  List Price Per Square Foot Up 19% From Last Year
Home Sales Improve 19% From Last Year
Phoenix Breaks Record For Home Sales Growth
Phoenix Tops Nation For June Increased Home Prices
Ready to invest in Phoenix? Our hard money loans are perfect for purchase and rehab for your flip! For Less Down, and More for Your Flip! Prime Plus Mortgages is offering 90% rehab funding for your investments, making it easier than ever to flip!  With fast approvals and even faster funds, you can be approved for your investment today! Apply for a hard money loan today.