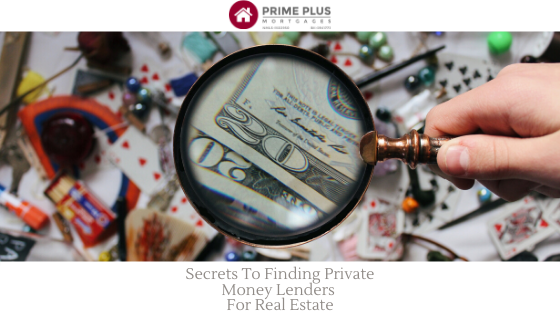 Need Private money for your investments A.S.A.P? Apply with the best private money lenders here!

Real estate investors are always on the hunt for the next best investment. Many real estate investors pride themselves on how quickly they can find their next investment. Surprisingly fewer real estate investors know how to find private money lenders for real estate! Checking reviews is a great start to finding a private money lender for real estate, but many don't know the most important secret to find a lender.  Flexibility, Speed, Rates, and Service are so important for finding the perfect lender.
What Is A Private Money Lender For Real Estate
For many investors, knowing the right lender for their investments is key to finding the best private money lender. Depending on the type of investment, choosing the wrong lender can add more frustration and higher fees to your property. That's why it's important to know the difference between the types of lenders.
Many Investors Use:

Traditional Lenders
Hard Money Lenders Or Private Money Lenders
Traditional lenders are your standard banks and institutions. Traditional lenders offer mortgages, home equity loans, and small business loans for property investments. These loans are based on the borrower's credit and require Good credit scores, Steady income, stable employment history, and solid business plans. Traditional lenders offer loans with low rates, and longer terms, but are slow to fund, and have many stipulations attached.
Hard money lenders and Private money lenders offer similar loan types. Both of these loans are asset-based loans, often set by the investment properties after repair value. These loans are fast to fund and approve, with some lenders offering same-day approvals on properties. While not requiring any credit to secure the loan, these loans come at higher interest rates than their credit-based loans. This is because hard money and private money lenders for real estate assume more risk when lending on properties
Hard money lenders and private money lenders are often interchangeable. One key difference is that private money lenders are often not a business providing loans but a sole source. Some private money lenders for real estate can only lend on a few loans at a time. Hard money lenders often have more capital available at a given time than private money lenders!
Each of these lenders come with their own advantages and risks. Choosing the lender that works best with your investment goals is important when picking your lender.
How To Use Private Real Estate Lenders
When is the right time to use a private money lender for real estate? It may all come down to the type of investment you are looking for! Private money lenders are often investors themselves and have a lot of options for investment properties.
The Best Investments For Using Private Money Lenders Are:
Fix And Flip Loans are used to purchase, repair, and sell real estate investments. This hard money loan is often used by house flippers, as it funds quickly, and is more flexible than traditional lenders. This loan can be used for various types of properties and is a perfect option for any investor looking for house flipping money.
Home Rehab Loans are perfect for investors looking for funds for their rehab projects! This special type of loan funds one-time repairs. House flippers use this hard money loan to fund repairs or to upgrade their rentals. By using this type of loan they can easily get their properties ready to flip or rent!
Bridge Loans are used to cover funding gaps that investors may face in their projects. Private money lenders for real estate use this loan to prevent foreclosure, and fund repairs.
Traditional lenders are best used for long-term projects, such as long-term rental properties, or commercial investments.
Private money lenders for real estate work with investors every day. While these are the most common type of investments, some lenders can offer loans on specialized properties. Since most private money lenders are real estate investors they may be able to work with you to find the loan you need for your properties!
How To Find Private Lenders For Real Estate
If you have determined that hard money or private real estate lenders work best for your property, you can begin your search for a lender. While a quick google search will result in millions of private lenders for real estate, how can you tell a bad lender from a great one?
Ally Bank commissioned an online mortgage survey to understand consumer preferences when choosing a lender for a mortgage. Customer service was top of the list, a whopping 48% cited poor customer service as the reason they didn't use a lender. Having a smooth application process was also important, with over 37% were very satisfied with the application process. Fiserv's research also showed the top reason for selecting a lender was the best rate, with low fees and great customer service.
So how can you use this information to find the best private real estate, lenders? You can read reviews of lenders in your areas to make sure they are the best fit for your investment.
What To Look For In Private Real Estate Lenders:
Low-interest Rates
Great Customer Service and Reviews
Easy Applications
Fast Closing times
You may not be able to find all the information you need in reviews, but make sure that your lender is responsive with knowledgeable staff that can make your transaction as easy as possible. Most private money lenders for real estate pride themselves on their speed, so fast answers and clear communication are essential.
When you have chosen the perfect private lender for real estate investment make sure you have everything you need for fast funding!
Investing With Private Lenders For Real Estate
Funding your investment with a private lender for real estate is a fast and seamless process if you are ready for the property. In fact, some lenders can fund a property within 24-48 hours!
To fund your property quickly, you will need to have as much documentation as possible. Having all this information prepared before you apply for a hard money loan, ensures that you will be able to get the funding you need as quickly as possible, as long as you accept the loan terms!
To Apply For A Private Money Loan You Need The Following:  
Complete address of Subject Property
Purchase Price
Loan Amount
Property Plan
Rehab Budget
Estimated ARV
Latest pictures of inside and outside of the property
The lender will use this information to determine the After repair value, and loan amounts for your property. The more information you share, the easier it will be for underwriting and the lender to assess the property value, especially if you already have a rehab budget drawn out. You can get our home rehab valuator here.
Expect fast closing for your investment if you choose the right private money lender, and have all your documentation prepared for your loan!
Summary
The secret to finding the best private money lender for real estate is knowing your investment style and knowing your property needs. Choose a fast lender with a history of great customer experience and easy closings!
The Secret For Finding Private Money Lenders:
Know The Difference Between Traditional and Private Lenders For Real Estate
How To Use Private Money Lenders
Know The Signs Of Great Private Real Estate Lenders
What You Need To Invest With Private Money Lenders
Have you used a private money lender for your real estate investments?
Looking to start real estate note investing? Apply today!