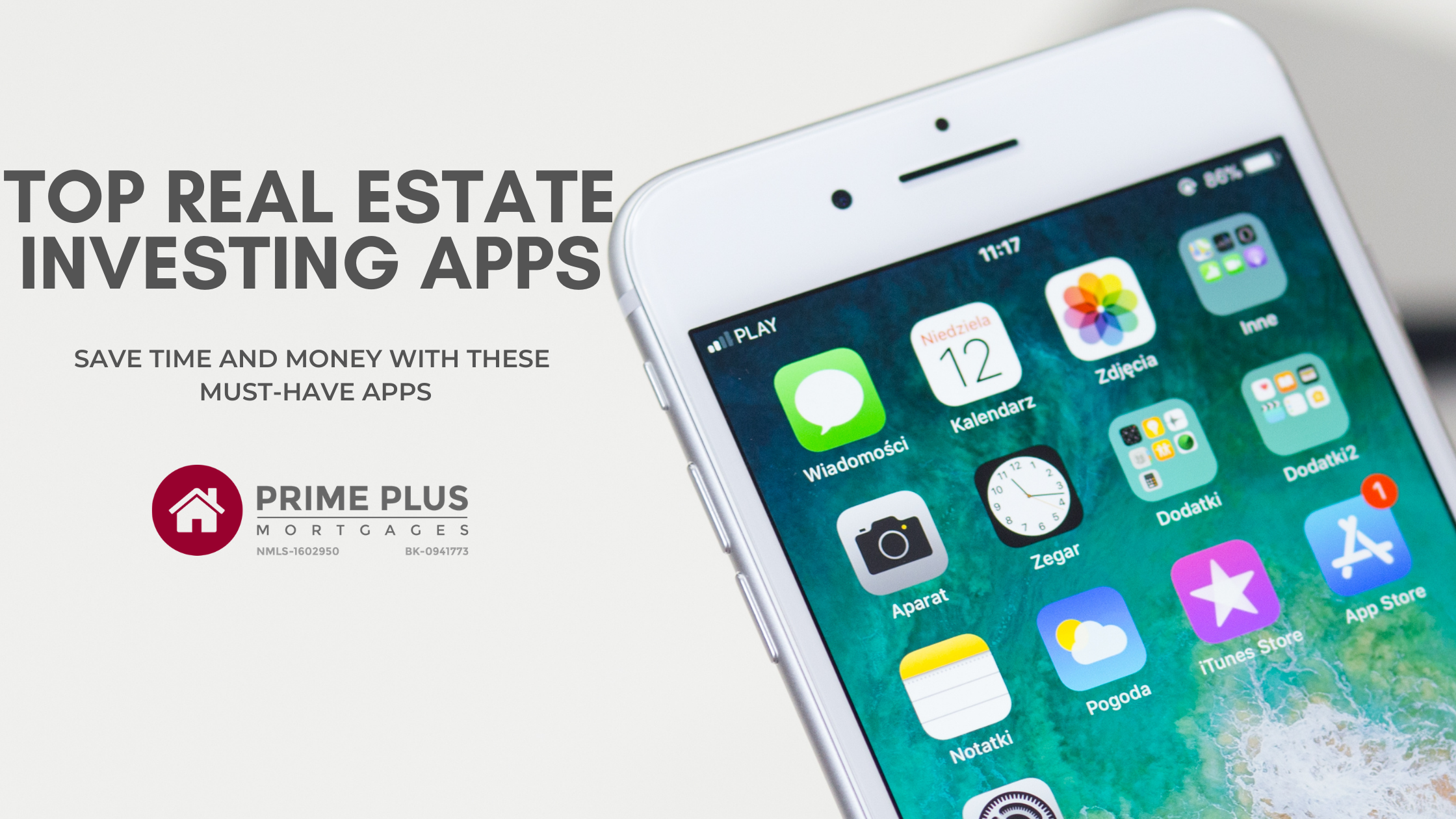 Technology and real estate are ever-changing. For real estate investors. Lots of new technology made it easier to find and invest in real estate virtually. Real estate apps for investing make it easier to find and flip your investments with minimal paperwork.
These apps make it easy to budget and track flips from your phone. With these real estate apps for investing you can plan almost every part of your real estate investment. When paired with our home rehab valuator you can start flipping faster than ever with these top apps. (Looking for a simple real estate note investing program? See our 3 step mortgage note investing process here!)
Here are our Top Real Estate Apps For Investing!
Top Real Estate App For Listings
Zillow is one of the top real estate apps for investing for its versatility. Something any investor needs. Zillow can quickly find you the next property for investing in. Using its customizable filters, and alerts you can be notified of the next perfect investment.
Zillow makes finding the perfect properties to flip a breeze! The Zillow app lets you see what potential investment properties are available. Additionally, it's a  great source for researching home values, neighborhood comparables, and MLS Listings.
The Zillow app is more than a listing app. It offers many additional applications for almost any investor.  Zillow Rentals, Zillow Mortgage Calculator, and Zillow Dig Interior Design are just some that an investor will find handy for their next investment.  No matter your investment, chances are Zillow has some tools to help you along the way.
Zillow is one of the top real estate apps for real estate investments for its listing, and comp research alone. The additional applications make it easy for any investor to find the tools they need to make smarter investments.
The Top Real Estate Apps For Real Estate Investing
Property Fixer is a real estate app that helps run the numbers on properties, and get the numbers you need before you flip. This real estate app for real estate investing will help you save time and save calculations for your properties.
Property Fixer can pull listing information and comparable for you to pull numbers on. You can create property portfolios, and even share what-if reports with your team.
The calculations from this app make it easy to find some of the crucial numbers for your investments, such as ROI, ARV, and profit! You can also use this software to set a budget and update it in real-time.
Property fixer is our top real estate app for real estate investing, as it can automatically update to any adjustments and calculations for an investment. Giving you an idea in real-time of how much money you can make on a property.
The Top Real Estate Apps For Property Analysis
Zilculator is one of the top-performing software for real estate analysis. While other properties can simply pull comparable properties. Zilculator instantly helps wholesalers, rehabbers, investors, and realtors with deal analysis and marketing.
One of the top-tier features for Zilculator is Rent Estimates. Working closely with Zillow Zestimate, it can suggest rent and prices for properties in your area, making it easy to list and find tenants for your vacancies. Its rental property analysis can create reports highlighting property features, financial overviews, and cash flow.
Zilculator isn't just for rentals. You can use its comprehensive software to run analyses on wholesale properties and flips. These reports can tell you whether to rent or flip property on cash flow and attract the right buyers for your properties. Its detailed investments and project breakdown can save you from costly flips and help you make more money!
They are always adding new features, such as integrating MLS, improving direct marketing services, and more! Zilculator is ranked our #1 Property analysis tool for real estate agents for its easy-to-use property analysis software.
The Top Real Estate Apps For Property Management
Real estate investors looking to make the most of their rentals, Cozy is the app for you. This free app takes all the stress out of running your rental. You can easily market, find tenants, and get paid all from this app!
Cozy takes the stress out of managing a rental. It can easily market your rental and help you find tenants. It can even run comparisons on tenants that apply so you can be sure you pick the right one for your property. It also makes payments easy, and can directly deposit them into your account and track them for future notice.
Cozy knows that for landlords and real estate investors, the organization is the key. That is why the hardest part of owning a rental is made simple with this app. Cozy keeps you on top of your expenses, helps assign them into categories, and adds images of receipts, all from your phone!
You can also easily communicate with tenants through the app. Tenants can share requests, and you can inform them of the status of repairs as well. With all these features it is easy to see why Cozy is the top real estate app for investing in property management!
Summary
The top real estate apps for investing are all about saving time, and money. Our list of the top real estate apps makes it easy to find, manage, compare and make smarter investments.
The Best House Flipper Apps Are:
Top Real Estate App For Listings – Zillow
The Top Real Estate Apps For Real Estate Investing: Property Fixer
The Top Real Estate Apps For Property Analysis: Zilculator
The Top Real Estate Apps For Property Management: Cozy
Combined with a hard money loan these apps make it easier than ever to start investing. While finding the best properties, and budgeting for your flip can be done with an app, the best hard money loans will help you get your investment with no hassle.
Apply Today to get our home rehab valuator!