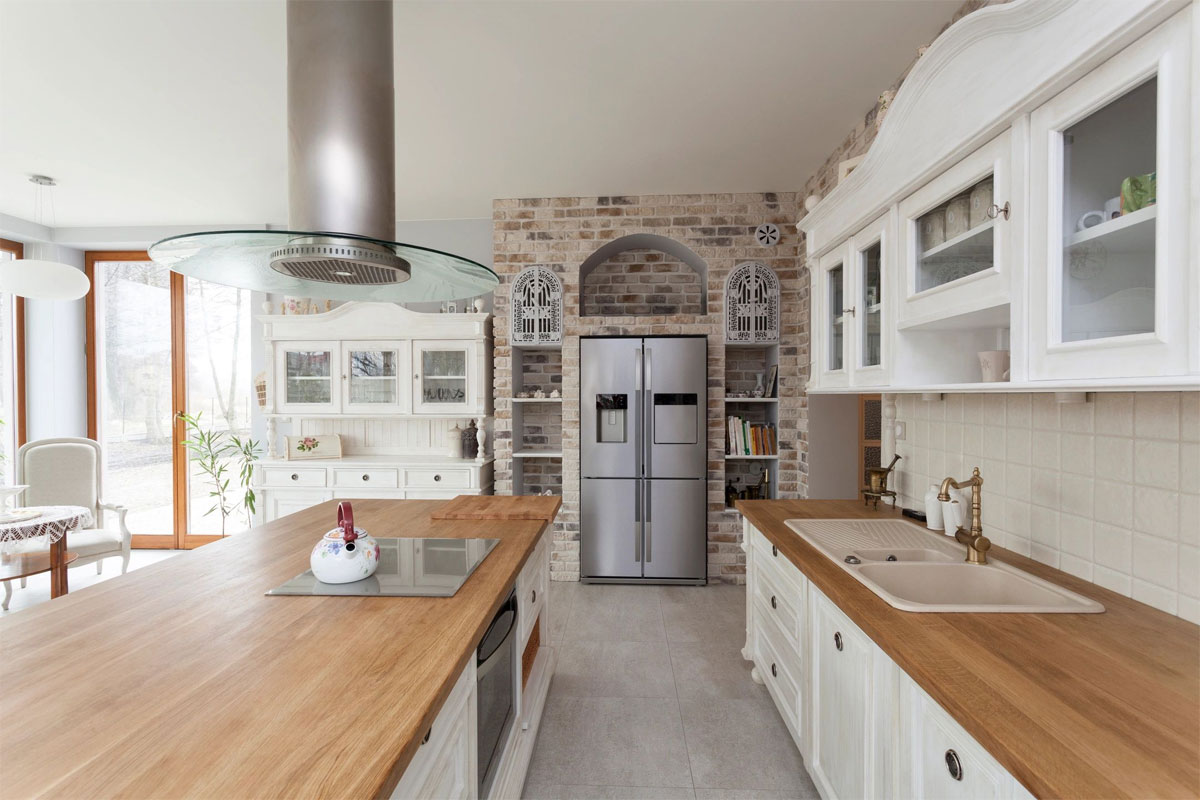 We are talking about everyone's favorite room of the house, The kitchen. With every successful kitchen, there is at least two stories of a kitchen remodel gone wrong. So how do you get the most bang for your buck on your kitchen remodel?
Know Your Experience Level
Before busting out a sledgehammer, ask yourself this simple question: Do I have the knowledge to do this project correctly? While you may certainly be able to complete some easy projects, there is a lot in a kitchen that can go wrong fast! Plumbing, electrical and house supports are all things you need to have a basic understanding of before you tackle bigger projects, otherwise it may be worth hiring a contractor for the bigger repairs.
Smaller Remodel
By choosing to do it yourself, you can save a lot of money, but projects may take a bit longer. These easy repairs can improve your kitchen for cheap!  Maybe your kitchen is in need of a facelift and not a complete overhaul, if that is the case than some screws and a can of paint may be all your need. You can see a 80% return on interest in a minor kitchen remodel which includes: updated finishes, new paint, and updated cupboards. Adding some trim can also pull the kitchen together as well. As for updating the cupboards, replacing handles, adding rollers, and just making sure they are aligned properly can go a long way!
Larger Remodels
When doing a larger kitchen remodel remember to keep things simple. Modern styles aren't busy or cluttered, and make sure your countertops, walls and back splash match. Wood countertops are a thing of the past with stone being the number choice for counter replacements. Back splash is a new trend to consider adding to you kitchen for an added modern look. Wallpaper is also out, with cool tones being the paint of choice, gray being the top choice do to its relaxing hue and ability to look good with many accent colors such as white and black.  If possible maximize counter space and convert a freestanding wall into a island. Don't neglect looking in storage space and look into adding adjustable shelves into your pantry and cupboards.
Financing Your Remodel
Financing a large remodel can be hard, and the longer it takes to get funding the later your remodel can begin. Instead of waiting for a traditional loan company to take weeks to possibly approve your application, Prime Plus Mortgages offers a fast turnaround loan with approval be as fast as 24 hours. We have Home Rehab Loans that are made to work for you, that don't affect your credit and are easy to get approve of, no matter your credit history.
To learn more about our Home Rehab loans, and to apply, click here!