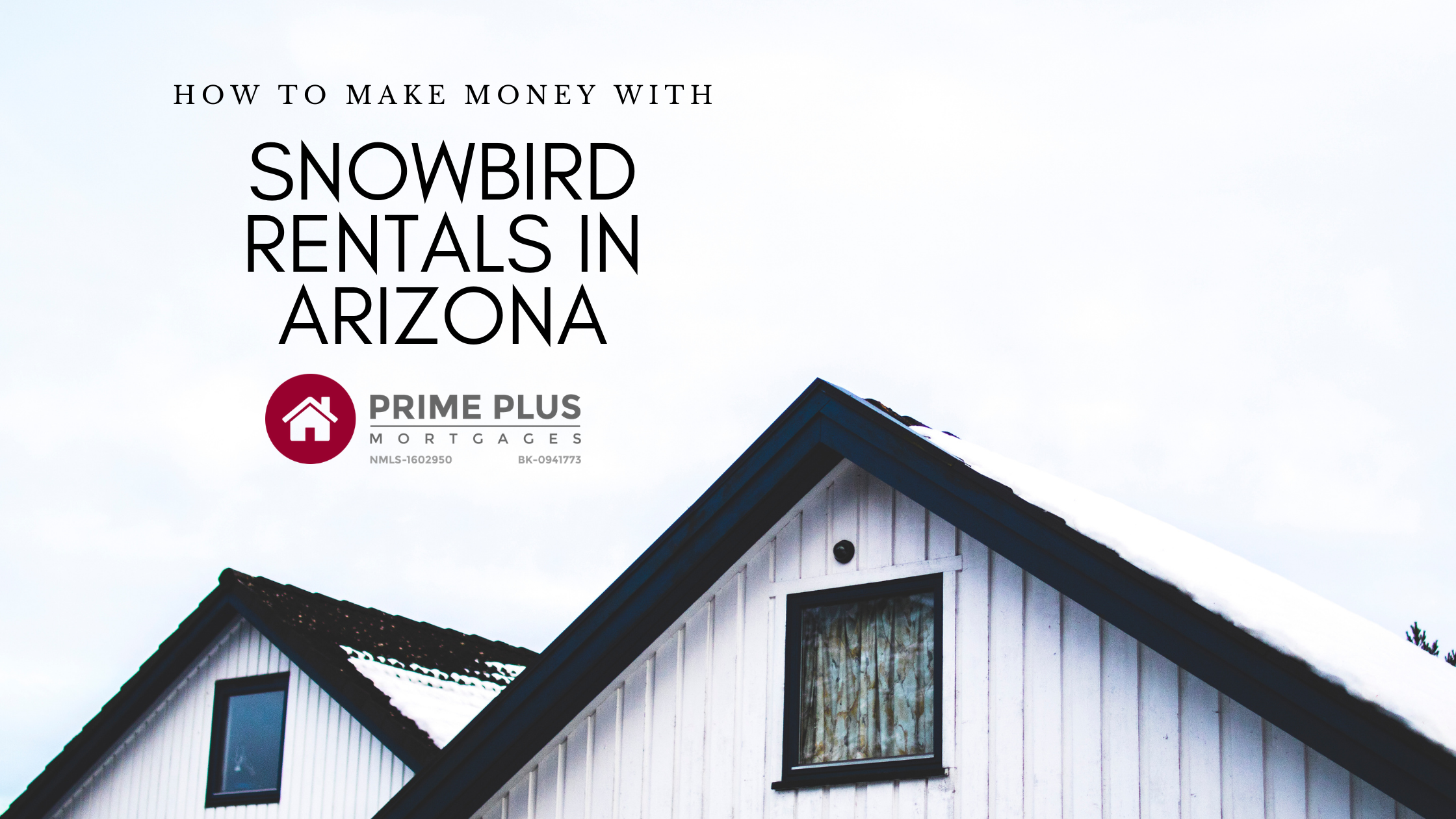 Vacation rentals have always been a favorite of real estate investors. With seasonal, short-term tenants, and the right location real estate investors can make quick passive income without the fear of missed payments or tenant issues. With winter quickly approaching, Snowbird rentals in Arizona are quickly becoming the hottest trend.
Snowbird Rentals can be extremely profitable. With minimal maintenance and quieter tenants than other investments, these are great for generating passive income. Snowbird rentals often can see 0% vacancy for the cold months, perfect or those looking to end the year on a strong note.
Snowbird rentals are one of the fastest, and easiest ways to make passive income with your investments. With the right upgrades, marketing, and location you can hit 0% vacancy in no time! We cover everything you need to know about snowbird rentals below!
What Is A Snowbird
Snowbirds are short-term tenants that come to warmer areas in the winter months. They are commonly elderly tenants that stay for longer periods in the warmer climates during the harsh winter months of their home states. Demographically, They are elderly couples or singles, mostly retired, and can come from northern or midwestern states (sometimes even Canada!)
The most common destinations for snowbirds include Florida, Arizona, and New Mexico. One Arizona town itself is home to over 2 million snowbirds. 
Snowbirds are considered the ideal tenants, with many being retirees with a large disposable income. They are also less likely to have issues with payments or property damage. They are also willing to pay for conveniences and appreciate the quality of rental more than short-term vacation tenants.
While snowbird rentals in Arizona is a great way to generate income for your investments, there are some drawbacks. An investment strategy is key, as is your marketing efforts. Well maintained rentals in ideal locations, and knowing how to market your investment will play a large role in your overall success.
Snowbird rentals in Arizona can make real estate investors a large passive income. By finding, upgrading, and marketing the right properties you can tap into this large Arizona real estate market!
Finding Your Snowbird Rental
The location of your snowbird rental will determine your success! While not all snowbirds are the same, having your rental in convenient locations to plenty of activities.
Your Snowbird rental should be close to:
Golf courses
Sports facilities and outdoor activities (Parks, Tennis courts, Pools, Etc)
Dining Options (Sit-down restaurants for all occasions)
Shopping
Close To Other Local Attractions
Additionally, you want to look for rentals that are accommodating to older tenants. Homes in central locations, with ample parking, and accessibility were highly desired by snowbirds.
When looking for your snowbird rental in Arizona you want to keep in mind that location and features will be top of mind for your tenants. Renters will want to be close to the action and have a space that is accommodating. Once you find the perfect rental, you can easily make the right upgrades to attract snowbirds.
Upgrading Your Snowbird Rentals In Arizona
Snowbirds aren't afraid to shop around for the perfect rental. When upgrading your snowbird rentals in Arizona, you want a beautiful investment, that is accessible and low maintenance.
The Top Features For Retiree Rentals Were:
Walk-in showers
Wide doors and hallways
Open floor plans
Smaller investments can be ideal for snowbirds as it is easier to maintain and clean. With wide-open spaces, snowbirds can easily relax and use spaces to their full potential. Outdoor spaces are also a must, so a patio or deck needs to be a part of your rental.
Snowbirds also are willing to pay more for high-end appliances, and a beautiful kitchen is a must-have. High-end finishes, like granite countertops, and tiled showers will also make your rental more attractive to snowbirds.
Accessibility is key. That means properties that are single level, with wide hallways, and shorter cabinets and cupboards may be a perfect fit for snowbirds rentals. For snowbird rentals in Arizona, having a beautiful investment, that is low maintenance and accessibility, will practically sell itself.
Marketing To Snowbirds
Now that you have the perfect rental for snowbirds, it's time to market your listing. Timing your listing is key. You should begin marketing your listing at the end of summer when temperatures begin to drop in the northern states.
With any listing, you want to include the most important features. In this case, proximity to golf courses, attractions, and outdoor activities must be included. Having high-quality photos and videos of your listing will help sell your investment as well. With this out-of-towners can easily see what your home has to offer.
Providing additional information about the surrounding area, and community will help snowbirds feel more confident in your listing. Provide reviews and testimonials, as many are wary of scams.
With snowbirds, you will also want to make sure you have multiple channels and sources for your listings to make them more appealing. Paid ads on social media make targeting easy. You should also connect with agents in states with high snowbird populations. Additionally using sites such as trip advisor, and yelp can help you connect with and learn more about snowbirds that travel to your area.
When marketing your investment you want to make it as easy as possible for the largest group of people to see your investment. Using multiple channels is a great way to make sure you can earn the most for your listing.
Snowbird Rentals Summary
Snowbird rentals are a great way to earn a steady passive income for listings that would otherwise be vacant during slow winter months. Snowbirds, being ideal tenants, are a great opportunity for any investors looking to maximize their listings.
Upgrading your rental is a must to attract snowbirds. That is why more real estate investors use hard money loans for fast and profitable investments. You can easily get approved for your rental and start upgrading your property in as little as two days! Apply for a hard money loan here!