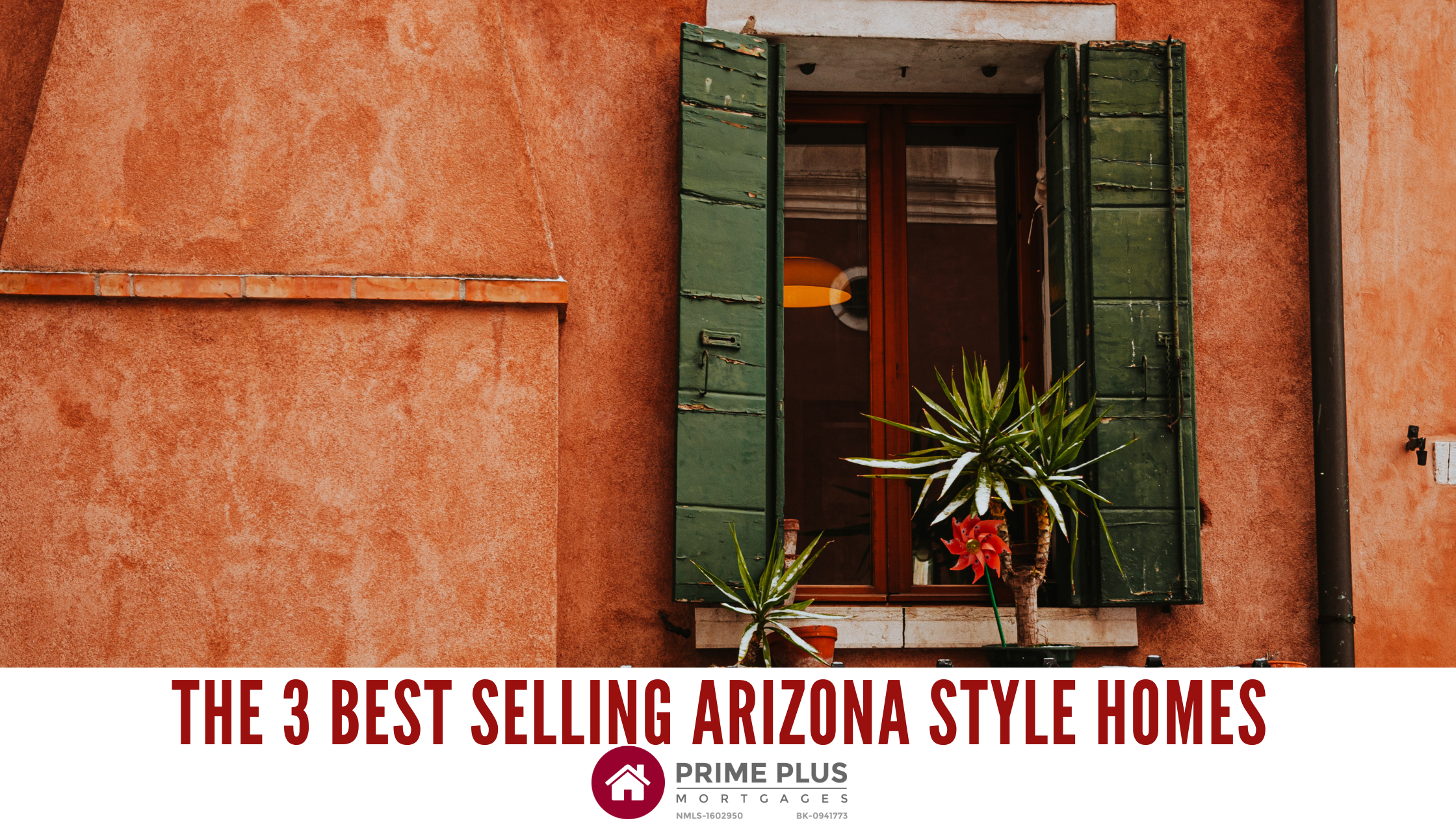 If you know a home would sell faster before you flipped you would buy it right? Studies show that the right Arizona-style homes can sell for more!
Phoenix is home to one of the best real estate markets. Finding the best flips and making large profits is a must for any Arizona real estate investor.
The style of a home may determine your next big flip. Keep your eyes peeled for these best-selling Arizona-style homes for your next flip.
Ranch Style Homes
Can a home-style really make that big of an impact on your profits? For those flipping farmhouse or ranch-style homes, the answer is a resounding yes. Zillow estimates that the price premium linked to modern farmhouse homes adds up to about $25,000 on a typical home in the U.S.
Ranch-style houses currently have the highest sale-to-list ratio in a handful of cities,  meaning this style of house is more likely to sell above the list price. Including Phoenix, with a current sale-to-list ratio of 102.3%.
Ranch-style homes aren't just the best-selling Arizona-style homes. Ranch-style homes are the most popular style of home in The U.S.A. 80% of baby boomers and 53% of Gen Xers surveyed by the National Association of Home Builders (NAHB) said they would prefer living in a single-story residence.
Even if your flip is not a ranch-style home, you can make serious cash with this Arizona-style home. Homebuyers were willing to pay about 10% more than expected for homes featuring modern farmhouse-style elements, according to research from Zillow.
Ranch Style Features That Will Help Sell Your Flip Are: 
Barn Door
Open Shelving
Shiplap
Farm sinks
With one of the highest sale-to-list ratios, higher premiums, and fewer days on markets, the ranch-style home is one of the best-selling Arizona-style homes. Even incorporating some features of ranch-style can help your flip sell for more! Make surer to use this style for your next flip.
Contemporary and Modern Style
Contemporary style homes are a solid choice for a house flipper's next investment. Additionally, a modern-style home is the second most popular home style according to Trulia.
With a sale-to-list ratio of 101.8%, Contemporary-style houses see the second-highest sale-to-list ratio in Phoenix.
Contemporary homes are easy to recognize, with clean lines and a minimalist interior. Aside from the specific aesthetics, these homes often feature high technology, and they make an eco-friendly way of living easier.
This streamlined design can be used throughout the home and modern features can also help your flip sell for more. One example is curbless showers, showers without a barrier or step over. On average, homes with curbless showers sell for 3.6% more than those without.
A common theme in a modern home is an open floor plan. With minimal barriers between rooms, and prioritizing living space and open spaces, this is a favorite among many generations. This study found that homes with open floor plans appreciate 7.4% a year. Other value-boosting home features include an outdoor patio, hardwood floors, and a fireplace.
The modern home is a great choice for any flipper looking to peal to buyers. As the second fastest-selling Arizona-style house, modern homes are perfect for your next flip.
Adobe Style
One of the most historic home styles of the southwest, this is a popular Arizona home style.
Adobe Style homes, also known as Pueblo Revival style, go back to the 8th century and Pueblo Indians. At the turn of the 20th century, it grew in popularity. Thick walls of earthy materials or adobe are the reason why they are also called "Adobe-style" homes.
These homes blend beautifully with the Arizona landscape and unite indoor and outdoor living. Some Adobe-style homes feature courtyards, rounded exteriors, and exposed wood. These features all appeal to buyers.
In HomeLight's Top Agent Insights Report for Q1 2020, 98% of top agents surveyed agreed that neutral color schemes are the most popular with buyers. Additionally, exposed wood features is a favorite for home buyers, and 25% of surveyed homeowners placed bids on homes for features alone.
In Phoenix, you can find these houses in the Arcadia Historic neighborhood and Coronado Historic District. If you buy a house in a historic neighborhood,  you may need a certificate if you decide to do aesthetic alterations.
Summary:
Choosing the right style of home can make your flip more appealing to borrowers. By selecting one of the top Arizona styles of homes you can expect easier sales and potentially more offers from home buyers.
Whether flipping or renting, Prime Plus Mortgages hard money loan programs make it easy to get approved and funded for your next investment. You can learn more about our hard money loan programs here. 
The Best Selling Arizona Style Homes
Ranch Style Homes
Contemporary Style
Adobe Style
What Do You Think Is The best Arizona Style Home Is For Flips?