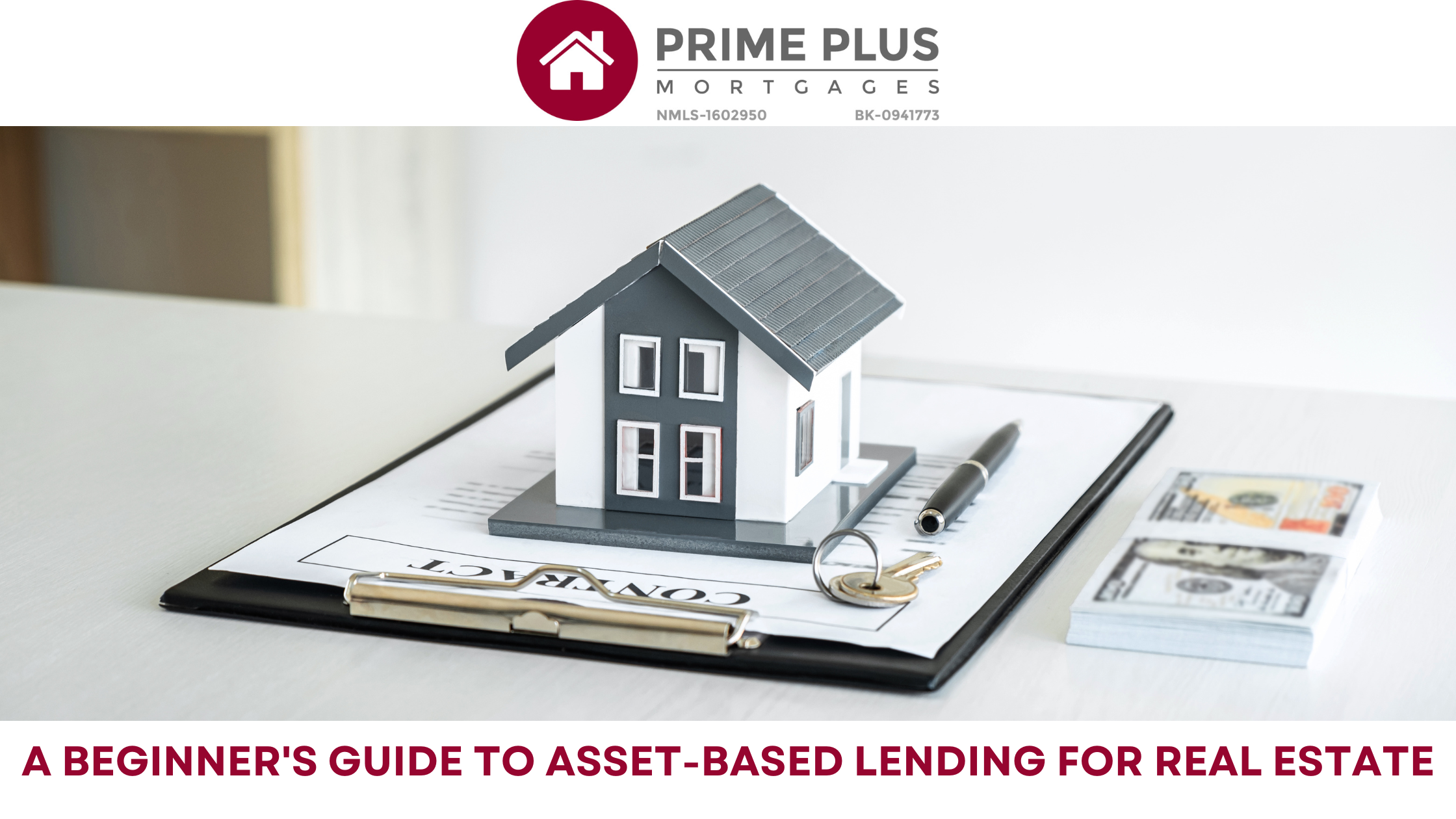 From identifying a suitable property to financing for flips to mastering the math behind investments – it's no surprise that real estate investing is challenging! Thankfully by understanding the basics, and using asset-based lending for real estate, success in real estate can be yours!
One secret many real estate investors use is asset-based lending for real estate or hard money loans. In this guide, we'll discuss the basics of asset-based lending, provide tips on finding and evaluating potential properties, and the many uses of hard money loans.
What Is Asset-Based Lending For Real Estate?
Asset-based lending for real estate is a form of financing used by new and experienced real estate investors alike. It involves the use of property value. This means that asset-based lending can be a great option for those who don't qualify for traditional bank loans or real estate investors. This type of loan is often referred to as a 'hard money loan'.
A hard money loan is a type of loan that secures funding by using real estate property as collateral. An important component of this kind of lending is the after-repair value (ARV). The after-repair value is the value of a property after it's been improved, renovated, or fixed up. It's the estimated future value of the property after repair. ARV is determined by referencing nearby comparable properties in similar condition, age, size, build, and style that have recently sold in a similar condition after repairs are made.
Hard money loans are usually short-term, asset-backed loans. They typically have higher interest rates than traditional bank loans and are often used for investing in real estate as they can be approved quickly. Though best suited for short-term investments, hard money loans remain an effective tool for anyone looking to capitalize on real estate properties.
Finding Properties And Calculating Value
To be a successful real estate investor, you need to be able to identify profitable real estate properties. That is why it's important to know how to locate and calculate the potential earnings of an investment before financing.
For first-time real estate investors looking to use asset-based lending, there are numerous ways to find potential properties. The most popular options include:
Realtors
Wholesalers
Referrals
MLS Services
Real Estate Auctions
And Many More
When looking for potential properties, it is important to consider the after-repair value (ARV) and research nearby comparable properties in similar conditions that have recently sold. Additionally, finding homes that need repairs or updates that are located in good locations can offer a higher return on investment than other options.
When considering potential real estate investments, there are many different calculations used to determine if a property is ideal or not. The 2% Rule determines a property's profitability by measuring the monthly rent against the total cost of ownership and suggests that when rent is two-percent or more than the investment, it can be considered profitable. Additionally, Capitalization Rate (Cap Rate) is calculated by dividing the rental income of a property by its purchase price, allowing investors to assess potential short-term yields in order to make long-term decisions.
Many investors prefer to calculate a profitable property through return on investment (ROI). The rate of return (ROI) shows the rate at which an investment has generated returns over a certain period. ROI can be calculated in the following ways:
ROI = (Investment Gain − Investment Cost) ÷ Investment Cost
ROI = Net Profit ($200,000 − $150,000) ÷ Total Investment ($150,000)
ROI = (Annual Rental Income − Annual Operating Costs) ÷ Mortgage Value
Calculating the prospective profitability of a real estate investment differs depending on the investment, market, and property. There are numerous methods to analyze and assess this potential, so it's essential you find one that works best for you.
How To Use Hard Money Loans For Your Next Real Estate Investment
Hard money loans can be an effective way for new real estate investors to finance their projects. Hard money loans are asset-based, meaning they use the asset of the property as collateral and typically have higher interest rates than traditional bank loans.
These types of loans are great for short-term investments since they can be approved quickly, but it is important to understand how to find a property and calculate its value before using asset-based lending for real estate or hard money loan financing. By researching nearby comparable properties in similar conditions and understanding calculations like ARV and ROI, you will be able to assess potential returns and easily decide if a property is profitable.
When it comes to real estate investments, a hard money loan can be used to fund a variety of projects. House flips are probably the most common example of an investment that could be funded with a hard money loan, allowing investors to buy at a low price and quickly renovate the property to increase its market value.
Rentals are another option, as hard money loans can be used to purchase and develop new rental properties or even buy established ones. Rehab/repair loans provide another way for investors to maximize their potential return on a property; by funding renovations that improve the look and functionality of the property to attract more buyers or increase rental demand. No matter what type of project you're taking on, there's sure to be a hard money loan solution perfect for your needs.
Using asset-based lending for real estate is a great way for new investors to capitalize on profitable real estate projects. However, having an understanding of the market and ways to assess potential returns are key elements in making the right decisions before investing. Doing the necessary research will help you not only find properties that produce positive results but also increase your asset-based lending knowledge for future projects. By doing the necessary research and calculations, asset-based lending for real estate or hard money loan financing will be an effective tool to help finance your next investment project.
Summary
By understanding asset-based lending for real estate, you can take advantage of hard money loans to fund your investments. With this comprehensive guide, you now have all the tools necessary to find and finance your next real estate project with asset-based lending!
If you are looking to invest in your first Arizona real estate investment, Prime Plus Mortgages is the hard money lender for you. Offering Hard money loans for real estate investors, made by real estate investors! You can save time and money with Prime Plus Mortgages! Apply today for same-day approvals and our free home rehab valuator to help you calculate your next flip!