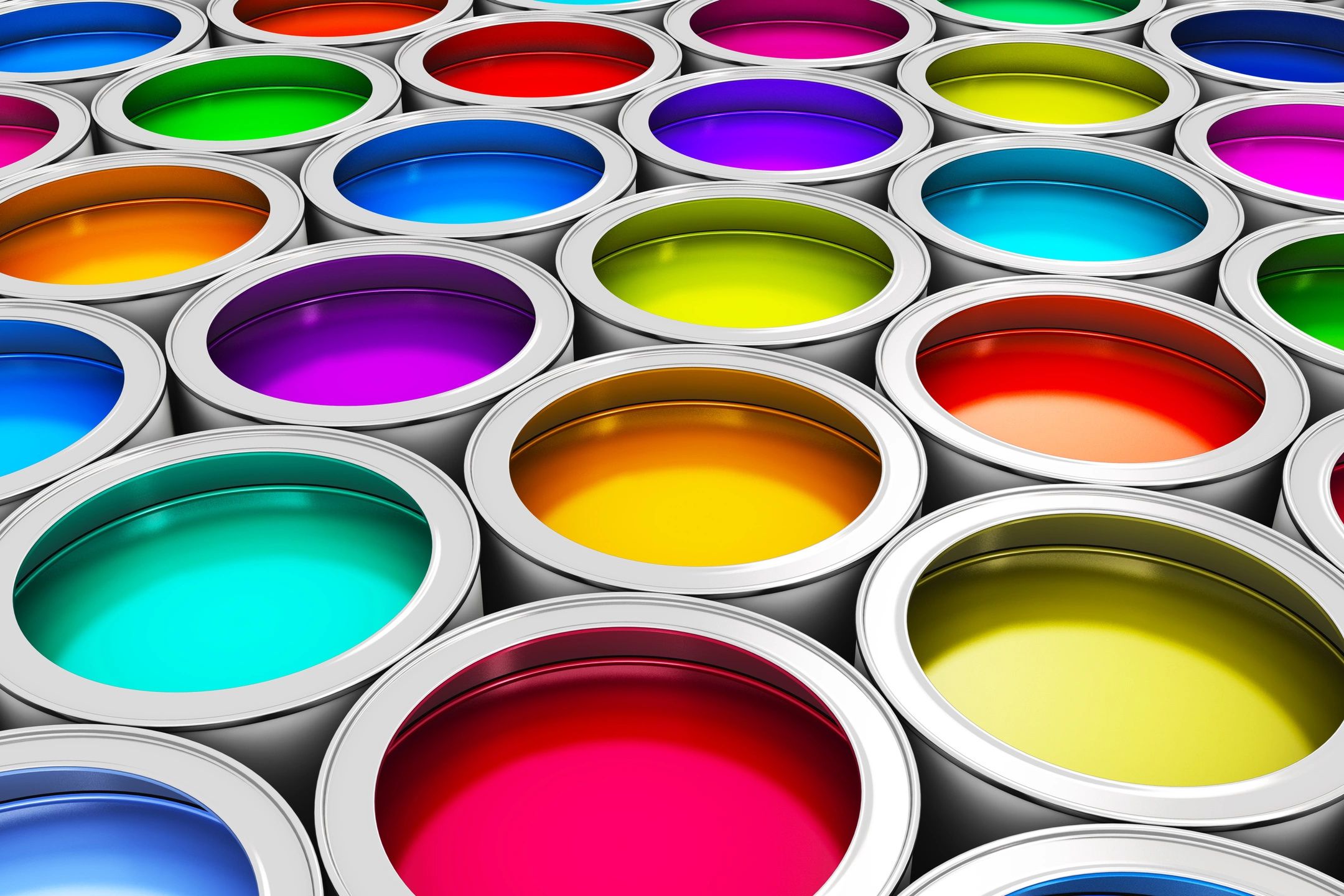 Paint is one the fastest and cheapest way to transform a home. Choosing the best paint that potential buyers will love is a must have for home rehabbers in Arizona. Choosing the paint colors for your home rehab in Arizona can be easier with our handy color guide! No need to worry about turning motivated buyers away from your home is this guide will walk you thru the best colors and tones to use to maximize the appeal of on your home rehab.
Neutral Tones
Using a neutral palette is always a safe choice for real estate investors. While some may see it as boring, neutral tones do a great job of highlighting the textural elements to a flip. While bold color choices have a great way to add some drama to a room, neutral tones, such as grays or tans, create welcoming environments, and warm interiors that highlight room accents. Wood floors and tiles are beautifully accented with neutral tones, and even help tie a room together. With neutral tones, you can avoid off-putting buyers with theme or tones that might come out of style in the next few years.  You can learn more about the best colors to use in your rooms here.
Cool Tones
Cool tones, your blue, and greens are always a welcome addition to any home rehab project. Don't limit yourself to the same powder blues, and mint greens, colors such as emerald green and royal blue can completely transform a room. Blue is commonly associated with serenity and peace, so it is a great choice for bedrooms and offices. While blue is often used in bathrooms, a royal blue in a bedroom can make buyers feel more focused and is easy to coordinate with accent colors. White accents and light floors will help the room feel more spacious, while the cool tones make one feel more relevant. Other colors to look into are grays, lavender, and teal. These colorful but cool tones can make it easy to add some creativity to a room without being distracting and add as a nice backdrop to any home.
Warm Tones
Warm tones like yellow, orange and red, are a beautiful way to add some life to home rehab. While it's common to see yellow in kitchens, other great warm tones like orange, pink, or red, can add some warmth in a room. Using these warm color tones will create a lively and intimate feel. With most of these colors being used as an accent wall. Warm tones pair beautifully with bright, and dark floor colors, and make a room seem large. If used in the right way orange, and even pink, can be used in a bedroom and create a cozy atmosphere. Layer your warm tones and shade to get the most out of the colors, and pair with soft textures, such as linen. If used in large rooms, it will help create a more inviting environment, with a playful feel.
Dramatic Tones
Dramatic and bold colors if used right can be breathtaking. While most home investors shy away from the bold, they are missing out on a potential to make the most out of the space. While not a fit for every room black and royal reds can transform a home rehab and draw out the best characters and charm of a space. Royal red, when used correctly, can beautifully tie together brick and tile, and bring a sense of cohesion to a room. Black while off-putting to most home rehab investors can be a beautiful accent to a living room and can add a sense of focus in a room. Some even use black paint to make a giant chalkboard to make a family space more welcoming. By pairing these dramatic tones with neutrals, and textures you can guarantee happy buyers who will love the bold statement your home makes. The key to using bold color choices is to pair them with the rest of the room, such as trims and floors, to make the room feel more cohesive. Learn more about finding the best contractor here!
Choosing the right colors to use in your home rehab is stressful enough, but finding your hard money lender shouldn't be. Real estate investors who are working on home rehab projects feel this pressure too. If you pick the wrong colors it may turn buyers away from your home or cost you more having a property sit vacant losing value. Knowing what colors work best in rooms is needed in order to make the most of your flip. Home Rehab loans in Arizona are on the rise, and so choosing the right lender is crucial. Prime Plus Mortgages make applying and finding the best hard money loans easy. Our Home Rehab loans in Arizona are an asset-based loan, so no need to worry about your credit score holding you back from your investment dreams! Our 2-minute hassle free paperwork takes the stress off funding your home rehab project. Click here to learn more about our hard money loans!