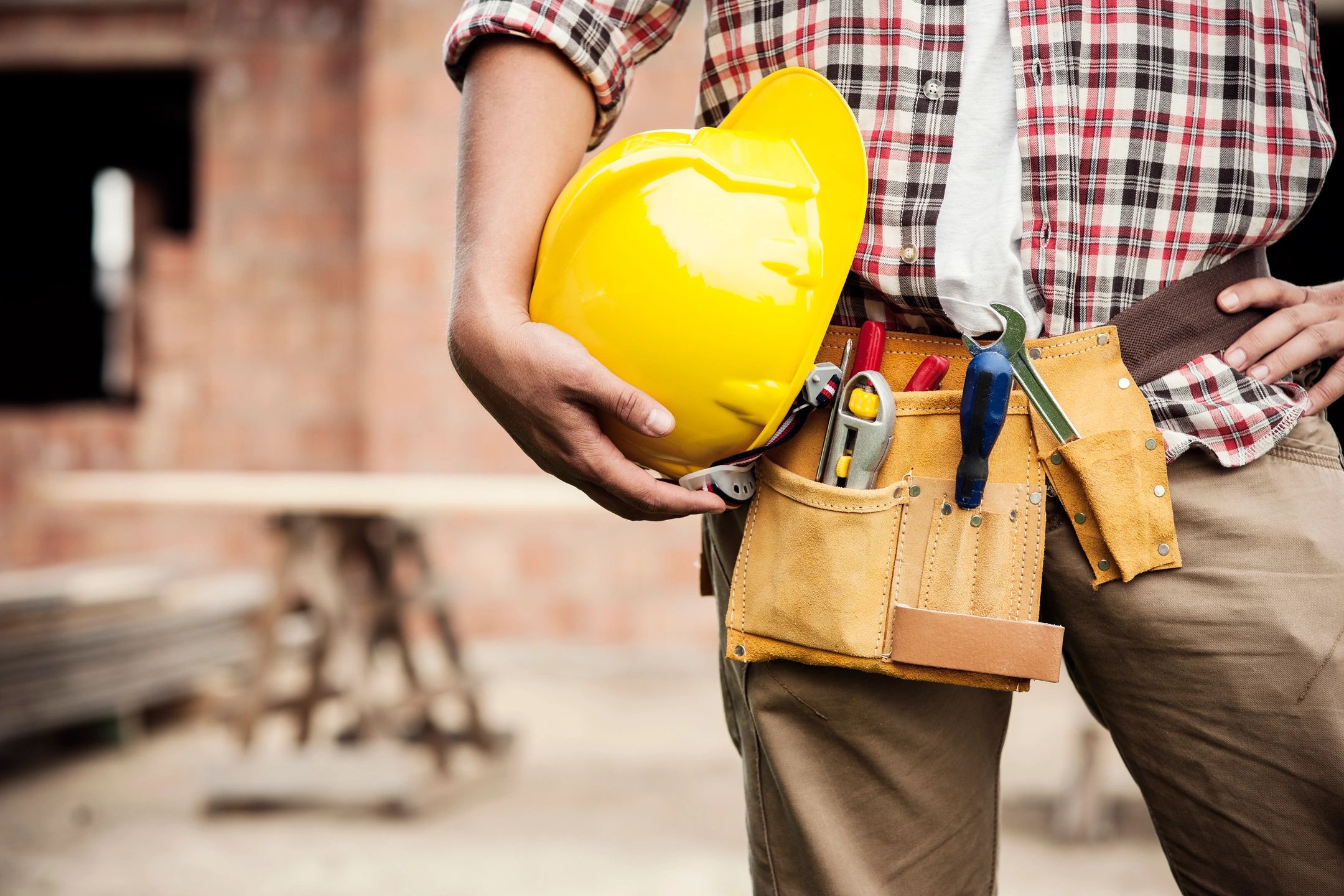 Real estate Investors know that in order to flip homes quickly, and for the most ROI, having a quality contractor is the key to success. Finding a quality contractor is harder than it looks. With plenty of horror stories about rehab projects went wrong, having an amazing contractor is crucial for success for real estate investors.  Below we share our secrets to finding an amazing contractor who will complete your fix and flip on time!
Ask Friends For References
Real estate investors know that it's all about who you know in the real estate industry. Reaching out to your network is the surefire way to find contractors that have a great reputation and are easy to get in touch with. Asking your network for references is also a great way to learn about what contractors you don't want to work with and who will just slow your project down. By using a reliable source from within your own network you are guaranteed to find an honest and trustworthy contractor for your fix and flip.
Ask These Questions
Ask your network the following questions when they refer a contractor to help decide whether they are a good fit for your fix and flip!
"How closely did they follow your timeline?"
This is a crucial question to ask any real estate investor. Timelines are everything in the real estate investing industry, and while setbacks are expected. Any issue such as project being delayed or having it take twice as long as quoted is a major red flag. Ideally, a contractor will be upfront on how long a rehab should take, no more than 6 months for a completed major fix and flip renovation. Learning more about how well the contractor can quote a timeline for a project, and hit it is a must-have for any successful fix and flip investment.
"How often did they follow up with you?"
An amazing contractor will be in regular contact with the real estate investor. A contractor that has to be regularly hunted down for updates or is hard to get ahold of is a major red flag. While it is acceptable for them to busy on multiple projects, making sure they send you weekly updates, or even just a quick call to check in is a must have for a real estate investor working on a fix and flip. Any contractor who is hard to get ahold of or that does not respond to message is a  future headache waiting to happen.
"How did they handle setbacks?"
Any fix and flip project are bound to have setbacks. It could be with materials, workers or literally anything else. A contractor who comes up with solutions and then reaches out to you to run it past you is ideal. You want the contractor to be able to go with the flow and not let any setbacks completely derail his team. This question will point out if they have any sort of time management issues, or are just not reliable enough to adapt to changes as the project is underway.
"Why did you like working with this contractor?"
This question will tell you why specifically your network liked about this contractor. At the end of the day, your contractor should be someone that you can get along with, and build your own personal relationship with. Knowing that they follow up,  and managing their team is key, but a personal connection will ensure great work as well. Knowing that they are personable and easy to work with will help you build a stronger relationship, and ensure a beginning to a great professional relationship.
Interview as many as you can
Finding a contractor for your Fix and flips investment can be tricky, but having a few solid contractors is a great place to start. You will want to interview as many contractors as possible to make sure they are a good fit for your investment. You will want to ask for referrals timelines and how their team works and how soon they can start. It is possible that you may not have a contractor who is ready to start right away, which is a good thing as you can see how they are actively working on a project.  Interview multiple contractors make finding the contractor with the right estimates, quotes, and timelines for your projects. Interviewing multiple contractors makes finding the best prices, but more importantly the right people for your fix and flips easy.
Pricing The Best Contractor
Make sure you are getting quotes from multiple contractors and you know the going rates for repairs. While working with quality contractors may mean you pay extra for workmanship. It doesn't mean you should be taken for a ride. Once you have a firm grasp on how much your contractor will cost, be sure you have to funds to work with the best man for the job.
Prime Plus mortgages offer a one of a kind fix and flip loan that is made especially made for house flippers. We are asset-based loans, so approval and funding is record-breaking fast. Flip loans make funding flips, rehabs and real estate investing easy. Learn more about our flips loans here!