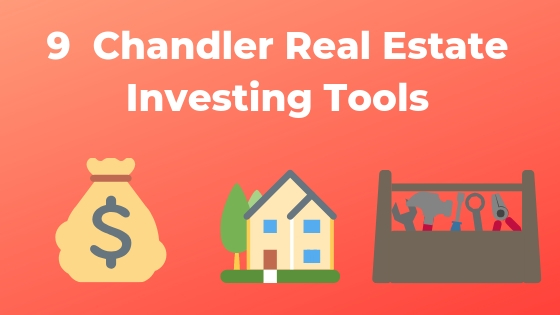 Chandler is one of the fastest growing cities in Arizona. With more people moving from all over the country into Chandler, more real estate investors, and chandler hard money lenders are looking to start flipping.
To help our chandlers realtors get started, and find the best services possible, we went ahead and made a list of the best Chandler real estate services, perfect for house flippers and real estate investors.
Find the best chandler hard money lenders, contractors, landscaping services, realtors and more with our list of 9 real estate investing services.
Start house flipping in Chandler Today!

Contractors
A trustworthy contractor can save real estate investors precious time and money, and ensure that their flip goes well!
These contractors can make flipping your house easy.
These 3 chandler contractors making fixing, rehabbing and flipping your real estate investment easy!
Envy Restoration is a house flipper dream team contractor!
Not only do they remodel, but offer services for fire damage, water, asbestos removal and more!
House flippers will love their ability to bring a potential flip ruined by fire or water damage back to life!
Chandler hard money lenders love their variety of service and professionalism in every remodel they complete.
Envy restoration has top notch service, and their work is beautiful, perfect for the flipper looking to remodel some homes in need of some serious work.
Are You looking to add a wow factor for your flip?
For those house flippers looking to produce some showstopper homes, Esquibel Design solutions offer the selection of finishes you need to your flip to bring it to the next level.
If you are looking to break away from the standard fix and flip mold, adding high-end features that Esquibel offers is a necessity.
As the high-end real estate market continues to grow, Esquibel produces one of a kind, custom finishes that will bring your Chandler home rehab to the luxury market.
Need professional remodeling services that know exactly what a house flipping in Chandler Needs?
Five40 are real estate investors best-kept secret in Chandler. With a strong focus on investment properties remodeling, the before and after gallery speaks for itself!
Fast service with a focus on modern and functional spaces that make flipping your home in Chandler easier than ever.
If you're Chandler real estate investment is in need of a serious kitchen, bathroom, or tenant improvement look no further than five40 remodeling.
If you have watched tidying up on Netflix you know that national trend of organizing and minimalist living.
The folks at Classy Closets make organizing a flip in Chandler easy!
Setting your flip up for future buyers to easily store their goods is a great way to maximize your flip, and appeal to more buyers.
From Master Closet Makeovers, Laundry Rooms, and garages, classy closets make building, customizing your storage spaces easy and beautiful.
Classy Closets offers solutions that are designed to wow buyers with their style, and functionality.
For a One of a Kind Showstopper in your Chandler flip, look no further than the services at classy closets!

Landscaping:
A beautifully landscapes lawn can be a showstopper that makes drivers stop and want to view your flip.
In order to find the best landscapers in Chandler, you need to have not only the best prices, services but the ability to create custom landscapes of all services!
Find the best Chandler Landscapers here!
From Tree removals, landscaping design, pavers and more, Phoenix Tree and Landscape can deliver all of your Chandler Landscaping needs.
Phoenix Tree and Landscape understand that house flippers in Chandler need to make snap decisions, and even offer same day estimates for projects.
Phoenix Tree and Landscape offer custom lawns perfect for fips! Since they know that every property has very specific requirements when it comes to landscape maintenance, such as size, shape!
You can get your custom quote from Phoenix Tree and Landscape here!
BV Lawn care provides excellent customer service with superior quality.
Whether looking for commercial or residential lawn care, sprinklers or more, BV lawn care takes pride in putting their customers first.
In Fact, they won a yelp award for their amazing customer service!
For house flippers looking to make the most of their investment with Chandler hard money loans, the experts at BV lawn care can handle it all!
Realtors
What hasn't already been said about a great realtor?
For Chandler hard money lender, real estate investors, and house flippers finding the best realtor who knows the area, the best comps and the off-market properties can be a huge asset!
For the best chandler real estate agents and offices who will save you time and money read below!
Need a realty group who specialize in the Valley?
Amy Jones Group serves Chandler, Gilbert, and all over the east valley.
Amy Jones Group was awarded the #1 Real Estate Team in Chandler and Gilbert – Phoenix Business Journal!
Not only that, but they also currently hold an A+ Rating in the Better Business Journal.
With a strong commitment to service, real estate knowledge, and knowing where to find the best Chandler deals, the Amy Jones group make investing in chandler easy!
For Real estate investors looking to move their flip fast, look no further than revelation real estate.
Winner of countless awards for their service, innovations and more! The realtors at Revelation real estate know the market like the back of their hand and offer a depth of knowledge perfect for first-time investors.
Sell a house quickly, and faster than ever Revelation agents can sell and find your same flip in seconds!
Revelation agents make working with chandler hard money easier than ever and can help you fund your CHandler flip today!
Hard Money Loans
Hard Money lenders are vital for Chandler Real estate Investors, as they offer quick funds for real estate projects.
Using hard money loans is one of the most versatile tools real estate investors can use, as they won't have to use their own funds to pay for any repairs out of pocket, and won't risk their credit.
These 2 popular hard money loans are the best resources for Chandler real estate investors.
Home Rehab Loans
Real estate investors use Home Rehab loans to upgrade properties before they flip or rent their investments.
Home Rehabs are a type of hard money loan, meaning the loan value is determined by property worth.
Home Rehab Loans are Ideal for investors because they can also be used to fund one-time large repairs.
Roof repairs or a large kitchen remodel, can add tremendous value to a property, ensuring that your investment property sells or rents for as much as possible.
Fix and Flip Loans
Fix and flip loans are a great way to not only get started in real estate investing and flip your first house for profit!
Hard money loans offer first-time investors the opportunity to start flipping without hurting their credit, and will offer guidance to flipping your house now!
Fix and flip loans are a great way to finance your first flip, and finally, get started in house flipping. Fix and flip loans not only cover the purchase of a property but the repairs and upgrades that investors need to make!
Summary:
Having the best tools for investing in Chandler Real estate is essential to finding and flipping the best houses.
Having the Top Contractors, Landscapers, Realtors, and type of funding for your investment, will not only help you find your next flip but flip it smoothly and without issue.
The Top tools for Chandler real estate investors are:
Home Rehab Loans
Fix and Flip Loans
Did We miss your favorite real estate service in Chandler?