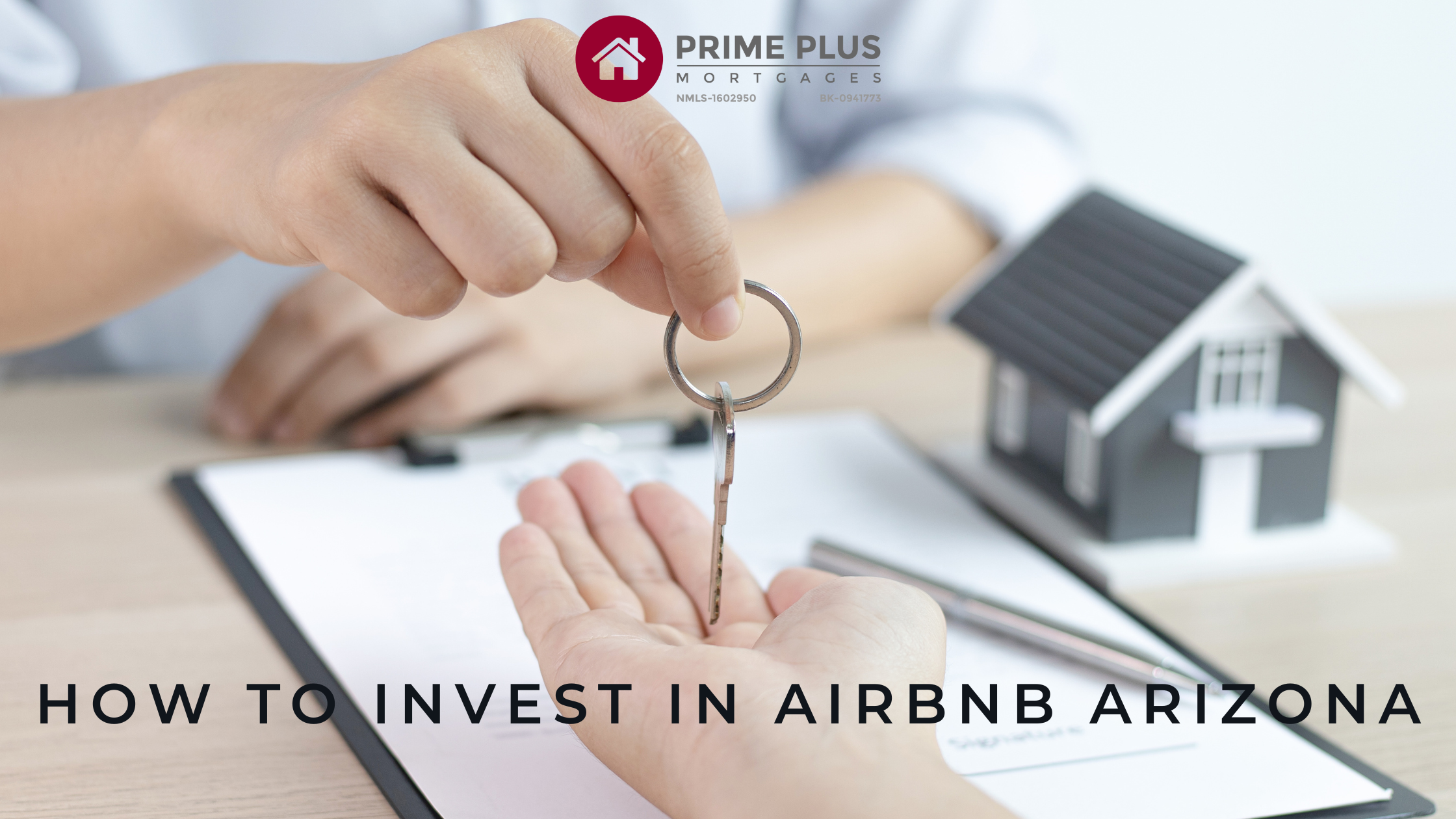 Rentals and flips are often used in tandem by successful real estate investors.  As any real estate investor knows, rentals are a great way to generate passive income. This is why Airbnbs are have taken the real estate investing world by storm.
These rentals not only can generate long-term or short-term passive income but are one of the most popular methods used today by real estate investors. In Arizona, Airbnb rentals are one of the most popular ways to start and build your real estate investment portfolio.
We cover everything you need to know to invest in Airbnb in Scottsdale.
Why Airbnb Investments
If you have never used Airbnb for your real estate investments, you might be missing out on a fast-growing industry. Not only is Airbnb a popular rental service worldwide, but one of the fastest growing industries in Arizona.
Short-term rentals supported more than 75,000 jobs in Arizona last year and generated $6.6 billion, according to a report released by Airbnb and Expedia. In addition, the total labor income produced by visitor spending stemming from the short-term rental activity was $2.8 billion last year, with a total economic output of $6.6 billion from guests' spending.
Why Invest In Airbnb Property In Arizona
Growing Economy: Arizona is one of the fastest-growing economies in the nation. With many industries, and more people moving to Arizona every single day.
Travel Destination: With Unique Events, attractions, and beautiful weather, Arizona attracts many people to its cities on vacations. This makes it a great market for Vacation rentals.
Great Revenue: With a constant influx of long-term and short-term residents any rental style is going to be a smart choice. Additionally, Arizona is very Airbnb-friendly with minimal legislation. Making it easy to find, and renting out Airbnbs.
Flexibility: Whether you are interested in short or long-term stays you can make property work for your investment goals. PYMNTS noted that 20% of stays in Airbnb properties now last one month or longer, while long-term stays have become the platform's fastest-growing category.
Not only is Arizona an Airbnb hub, but Airbnb is offering more flexible ways to invest in real estate, with easy access to renters, and great returns.
Finding Your Airbnb
While choosing to open an Airbnb rental is an easy choice, finding a great Airbnb property can be difficult. When it comes to finding your Airbnb property it's extremely important to know where to open your Airbnb, and what your property needs to be successful.
As all real estate investors know it's all about location, and the same goes for an Airbnb rental. When it comes to the location of your Airbnb make sure it checks off the following boxes:
How To Look For In A Airbnb Location 
Central Location: Whether for business or pleasure it's important that your Airbnb is located in a convenient location. It should be easy for guests to get to your property without it being out of the way from key amenities, such as restaurants, bars, or attractions.
Low Competition: Ideally you should open an Airbnb with minimal competition to help ensure your Airbnb stays booked. If you have a well-traveled location this can be more difficult, so make sure that you can keep your Airbnb competitive with amenities or pricing.
Local Laws and Regulations: Make sure wherever you open Airbnb that you follow all local laws and regulations, and be aware that some localities have banned Airbnb rentals. You can also use tools to help you locate Airbnb markets.
Once you have the perfect location for your Airbnb you can shop for properties. Here are some of the most important factors to look for in an Airbnb Scottsdale property.
Potential Airbnb Property Features:  
Pools: With the scorching heat, pool access is at the top of any guest's must-have list.
Multiple bedrooms: To maximize potential profits on your Airbnb, properties with multiple bedrooms are a must! Not only does this offer you a more competitive edge for your property, but you also can easily make more as you can rent to multiple parties.
Natural Light: A Home with beautiful lighting is a great candidate for Airbnb as it makes for a more relaxing and pleasing atmosphere.
Living Spaces: Whether it's a group of friends or a single traveler, having spaces for guests to unwind and relax is important for Airbnbs, so make sure your property has a living space to accommodate guests.
Investing in Airbnb is a great way to bolster your investment portfolio if you know how and where to find a great Arizona Airbnb property. Once you locate a property, it's time to make some quick repairs before you start renting!
Rehabbing Your Airbnb
While many use Airbnb for weekend stays, guests still expect beautiful properties when they rent. Thankfully it is easy to rehab your Airbnb property to get it ready for your first guests!
Top Airbnb Rehab Repairs: 
A Fresh Coat of Paint: As an investor, you know that one of the easiest things you can do to improve a home is paint. A fresh coat of paint makes any room look cleaner, brighter, and well maintained, so make sure to paint your Airbnb!
Adding Security Features: Security is one of the most important things you can add to Airbnb, not only to protect your investment but ensure your guest are safe. Add lock-in and lock-out features to help your guests feel secure when they stay with you!
Minor Kitchen Update: Depending n the type of Airbnb you use, the kitchen might not be used frequently, but you can make sure to update your kitchen to be appealing to guests by updating cabinets, a fresh coat of paint, and a uniform look. Make sure to supply dishware, pots and pans, and cooking utensils. It's a good idea to mention these items in your listing description.
While these rehabs make it easier for you to attract guests, there are other important features to add to your listing to make it stand out from the rest. Airbnb also listed the following as the top features guests are looking for.
Top Airbnb Features:
A pool
Wifi
A kitchen
Free Parking
A jacuzzi
A washer or dryer
Air conditioning or heating
Self-check-in
Laptop-friendly workspace
Pets allowed
With a beautiful Airbnb property, you are now ready to list your Airbnb. With a properly written description, you can easily see a boost in bookings to your newly listed Arizona Airbnb.
Marketing And Managing Your Airbnb
One of the many appealing aspects of Airbnb is how easy it is to find and book a listing. However in order to have a successful Airbnb investment, it's important that you have a completed description of your listing, and manage your property and guests for a 5-star listing.
Arizona Airbnb Listing Must-Haves:
Have Amazing Photos: When booking virtually seeing where you will be staying is important. That is why for Airbnb, having professional and visually appealing photos is a necessity for having a successful listing.
Have An Accurate Description: Make sure your guests know what they are signing up for, is your listing in a quiet neighborhood or bustling college scene? Additionally don't claim to have amenities that aren't in use or unavailable to minimize guest frustrations.  The more accurate the listing the happier your guests will be.
Be Specific In Your Listing: If the closest restaurant is 20 miles away make sure to relay that information to possible guests. This will help out-of-town visitors know what to expect if they choose your listing.
You are on your way to a successful Airbnb investment if you have amazing photos and a highly detailed description. All that is left is managing guests and your listing. We spoke with an Airbnb super host to get insider details on how to make the most of your Airbnb listing.
Superhost Tips For Managing Your Airbnb:
Communicate With Guest: Personal and frequent communication with guests is key to ensuring your guests have a great stay. Make sure to reach out when they book, share any details they might need for their stay, and follow up to make sure they have everything they need.
Be A Superhost: Going out of your way to give your guest a 5-star experience. A fridge stocked with water bottles may seem small but can make a lasting impression on guests. Go above and beyond to make your Arizona Airbnb listing stand out.
Clean: Your rental can never be clean enough. Our Superhost recommends white gloves to ensure your property is spotless. Have your Airbnb rental deep cleaned on a weekly basis!
Respond to everyone: Whether the review is good or bad, make sure to respond. It's important to show potential guests that you are responsive, caring, and will do all you can to ensure that they have a good experience with you.
With a beautiful property, with photos and descriptions to match you are sure to have a successful Arizona Airbnb experience.
Summary:
Airbnb Scottsdale offers endless opportunities for real estate investors. Thankfully purchasing and rehabbing your Airbnb rental is easy with a rental rehab loan from Prime Plus Mortgages. With our fast hard money loans, you can get approved and fund your rental rehab in as little as two days! Apply now to get approved for your hard money loan today!