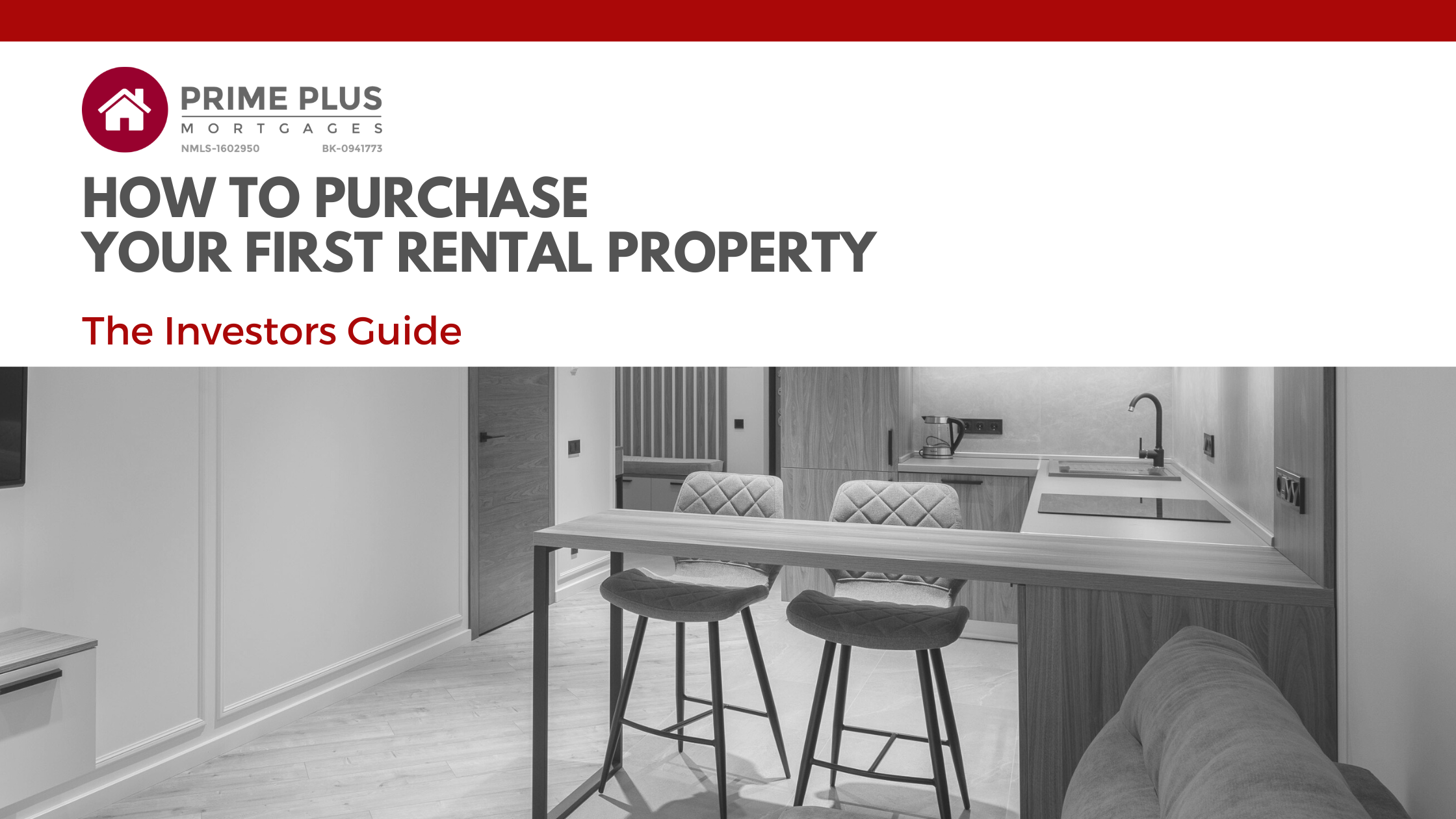 How to Purchase Your First Rental Property
Rental properties are a real estate investor's bread and butter. Landlords may get a mixed reputation, but many investors know that rentals are the best way to build passive income and income-generating properties long-term. Many new investors face the same problem, how to purchase their first rental.
Thankfully investing in rental properties in Arizona can be very simple. With endless property types and rental options, you can easily find the rental that best suits your investment needs.
Here is how to purchase your first rental property in Arizona!
Determine Your Rental Type and Property
One reason that investors love rentals is because of the flexibility they have to offer. There are endless types of rentals and properties to match so coming in with a clear plan for what kind of rental you want to have is essential to purchasing your first rental property.
While rental types are flexible, in order to be successful you need to make the property the type of rental you wish to have. The two most common types of rentals are long-term residential rentals and short-term (vacation) rentals. Short-term rentals can be your Airbnb or even vacation homes that are rented for short periods of time (less than 30 days). Long-term rentals generally have year-long lease agreements.
There are many types of rental properties that may work best for your rental type such as single-family homes, duplexes, apartments, and multifamily buildings. Each type of property offers its own set of advantages and disadvantages. If you are unsure of your investment type this guide provides a lot of information: Investment Property: What You Should Know
Depending on if you want to pursue short or long-term rentals, you can find a property that is better suited for that type. Short-term rentals can do well in highly trafficked tourist hubs, while long-term rentals should be in quieter neighborhoods and require more amenities.
Mashvisor states the best way to find a property to match your investment type, is to simply ask ' What is most convenient for my tenants?'. Vacation home renters will have a different list of needs than your long-term tenants and the property and location you choose should reflect these tenants' needs and wants.
Finding Your Rental Property
For first-time investors, finding their first rental property can be like finding a needle in a haystack. There are many factors that go into finding your first rental property, so it's important to know what to look for.
First, before you start shopping for properties, create a list of must-haves for your rental. Square footage, garages, polls, yards, and location are important factors to consider for a rental property. Rentals that are too large, too far away, or outdated can be extremely hard to find tenants for, so make sure you know what your property needs to have!
Now finding a property for sale doesn't have to be complicated. There are many tools and professionals who can easily help you find a rental property to purchase.
An easy way you can find a property for sale is by using an MLS site to find properties for sale in your areas and budgets. Additionally, you could hire a Realtor. Realtors will know about the market conditions and help you find the right property for your budget.
Additionally, before you need to start shopping for homes you will need to know your budget. You should always start out with at least a 20% down payment. If you don't have that amount saved, then you may need to look for financing options. We will cover that more in the next section.
Finding The Value Of A Property
In order to be a successful investor, you will need a lot of knowledge of your real estate market, and how to calculate the value and profits of properties and investments. Before you purchase a property you will want to know whether or not it will be profitable. That is where ARV and ROI come in.
Return on investment (ROI) measures how much money, or profit is made on investment as a percentage of the cost of that investment. For a long-term rental investment, this would be the ideal way to determine the value of your investment.
ROI Formula: (Gain Of Investment-Cost of investment) / Cost Of the Investment
If you have a rental that would need repairs, ARV might be a great way to determine the potential of your property. In real estate investing, ARV stands for after-repair value, an estimated value essential to determine which properties are suitable investments. House flippers and other property resellers often operate within the "70 percent rule," a rule of thumb that recommends only buying a property priced at no more than 70 percent of the after-repair value (ARV), minus the cost of renovations.
ARV Formula: (ARV x 0.7) – estimated repair cost = maximum bid price
After you can calculate the value of a property, you will be ready to purchase a real estate property.
Purchasing Your Rental Property
In order to purchase your first rental property, you will need money to invest. No matter what our current financial status you can easily find financing for your real estate investment.
Having your numbers ready for review is a great step in purchasing your property. With your ARV, rehab budget, and purchase price in hand starts contacting financial institutions.
There are many types of loans available for real estate investors, such as traditional mortgages, that use your credit score, income, and property value to time the loan amount and rates, or asset-based loans that use the property value or after repair value of a property to determine the rates for a loan called hard money loans.
Make sure you contact multiple banks, hard money lenders, and mortgage companies to get a better understanding of their various loan programs, And what will work best for you.
These lenders will be able to provide you with all the answers to the rems, rates, lengths of the loan, and any additional points you will need to be aware of to make the best sense for your investment.
Have an outdated rental? Prime Plus Mortgages Rehab Loans Are Perfect To Get Your Rental Funded and Ready To List!
Apply today and get our Free Home Rehab Valuator to help you calculate your flip! Apply now to get approved for your hard money loan today!