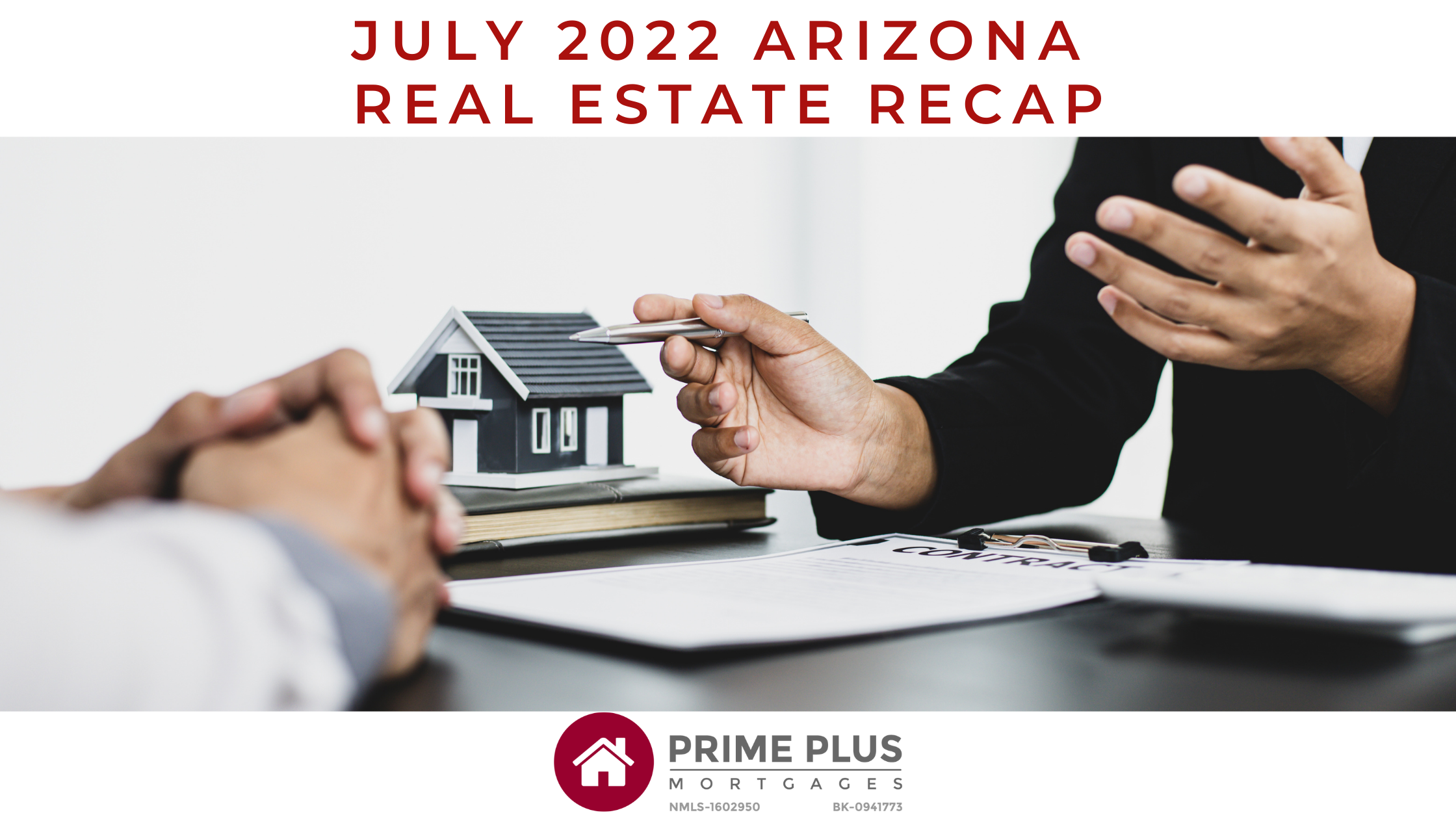 June saw a lot of changes in the real estate market. With the market changing faster than ever, many real estate investors are in need of the top news for The Pheonix Market.
As one of the top markets in the country Phoenix saw growth in home sales, and rent prices.  June was a fast-moving month, but we collected the top stories for your July 2022 Real Estate Recap.
Phoenix #2 Hottest Housing Markets In Nation
House Method analyzed data on the 100 largest MSA's (Metropolitan Statistical Areas) and ranked them according to seven factors, such as affordability, inventory, and population growth, and ranked Phoenix-Mesa-Scottsdale as the second hottest market in the nation.
Top 5 Hottest Housing Markets
Tampa-St. Petersburg-Clearwater, Florida
Phoenix-Mesa-Scottsdale, Arizona
Austin-Round Rock, Texas
Seattle-Tacoma-Bellevue, Washington
San Jose-Sunnyvale-Santa Clara, California
Homes in these hot markets are spending less time on the market before selling for top dollar and attracting new residents at a rapid rate. Low inventory combined with a quick sale rate contributed to the high scores – and it's important to note that many of the top spots ranked poorly for affordability.
Other Interesting Findings:
Home prices increased by an average of 21% since 2021, Home equity has skyrocketed, allowing sellers to make huge profits
The top 10 markets rarely have listings sit on the market for more than 15 days, 40% less than the national average (25 days).
Many of the hottest housing markets are also some of the least affordable as demand increases and inventory decreases
Home prices are projected to increase another 14.9% before 2023, even with steep mortgage rate increases
Phoenix #3 For Yearly House Sales Growth
The latest S&P / Case-Shiller® Home Price Index® numbers were published on June 28. The new report covers home sales during the period February to April 2022. So they do not reflect sales closed since May 1, 2022.
Comparing with the previous month's series we see the following changes:
Miami +3.40%
Dallas +3.16%
Tampa +3.03%
Boston +2.83%
Charlotte +2.69%
Denver +2.54%
Phoenix +2.46%
Phoenix has moved up from 11th to 7th place and remains above the national average, which was 2.08%. The national average remains high, but down from 2.55% last month.
Comparing year of year, we see the following changes:
Tampa +35.8%
Miami +33.3%
Phoenix +31.3%
Dallas +31.0%
San Diego +28.5%
The national average was 20.4%. Home sales have grown but so have rental listings in Phoenix. Currently, Phoenix has 2,722 active rental listings, up 15% last month, and up 97% on the same date last year. The average rent per sq. ft. per month for active rental listings is $1.66 right now, down from $1.70 last month and $1.94 last year.
Phoenix Rent Increases 25%
Rental Prices across the nation have already outpaced the projected increases, with new record high median rent prices nationally, and locally in Phoenix.
In April, The U.S. Median Rental price hit a new high ($1,827) for the 14th month in a row, according to the Realtor.com Monthly Rental Report In February 2022, Yardi Matrix reported national asking rents reached a new high of 15.4 percent. Rental prices increased In Phoenix median rent price rose by 25.4% according to Zumpers National Rent Report. 90 percent of the 30 top metros saw double-digit rent increases, from 10-27%.
Other Metro Phoenix Rent Increases:
The Phoenix median rent price of a studio apartment is $1,429, a 20.4% year-over-year increase.
 The median rental price of a one-bedroom apartment is $1,650, a 20.7% year-over-year increase.
The Phoenix median rent price of a two-bedroom apartment is $2,225, a 14.7% year-over-year increase
July 2022 Real Estate Recap
Phoenix #2 Hottest Housing Markets In Nation
Phoenix #3 For Yearly House Sales Growth
Phoenix Rent Increases 25%
As Rents continue to rise all over Phoenix, now is a great time to update your rentals! With our fast hard money loans, you can get approved and rehab your rentals in as little as two days! 
Apply today and get our Free Home Rehab Valuator to help you calculate your flip! Apply now to get approved for your hard money loan today!