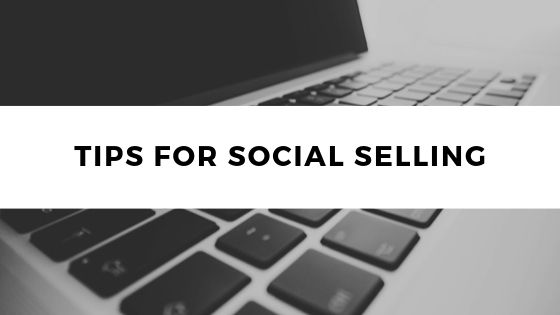 Social media is a great platform for staying connected to friends and family, but you can use it to take your real estate investing to the next level by using the art of social selling.
Social selling sounds more complicated than it is, but for real estate investors, it's an easy way to turn properties around, and build a brand and build your customer base.
We cover the best social media tips and tricks to start social selling.

Tip One: Get A Professional Head Shot
If you want to be taken seriously, all your social media profile photos should have a professional headshot.
A selfie that has a snapchat filter does not tell people you mean business!
Many local photographers offer headshot specials for real estate investors! Make sure you have a variety to choose from, and a smile goes a long way in business!
Photographers may be able to help you make a more dynamic cover video as well, so it's worth checking and seeing what they have to offer!
If you decide to take it yourself, here are a few tips to help you get the perfect selfie.
Background: A Solid color background, such as gray or white can really make your smile pop!
Dress Professionally. No t-shirts or baseball caps! Make sure your top is a solid color as well since this photographs better.
Angle: Take your headshot from eye level or a tad higher. This is a flattering angle for everyone.

Tip Two: Make A Business Page
Facebook is the largest social media network in the entire world. It's baffling that many real estate investors don't utilize the business page. Business pages make it easier for you to connect with potential customers.
You can easily set up messaging, call buttons, and make it easy for people to contact you! Make a cover video to show what it is you do, and use the 80/20 rule, where you post in a more engaging way 80% of the time, and business-based 20% of the time.
Showcase your finished real estate investments, and blow your own horn. Having a business page makes it easy for people to share your information and get the word out there.

Tip Three: Use #Hashtags
Hashtags make searching easy! They can be used on Facebook, Instagram, Twitter, even LinkedIn!
Use hashtags on important terms for you and your location so people can find you and see what you are talking about! #realestateinvestor is good, but combining it with your location makes it even easier for people to find you! #realestateinvesotrsphoeninx is a great example!
Even using the phrase Phoenix real estate investment, on a post can draw attention! You can also use it to target realtors, or contractors you are looking to find as well as networking events, open houses, or more that your target market is looking for!
Use this list for the perfect real estate hashtags!
Tip Four: Instagram
Instagram is one of the fastest-growing social media networks there is.
It's preferred among realtors, real estate investors, and house flippers because it tells it's stories through images.
Make sure you have a Business Instagram account (learn how to set that up here) so people can connect with you easier. Post before and afters of your real estate investments, sold, funded, coming soon.
Use the platform to show behind the scenes with construction, and live videos. Message other real estate investors, hard money lenders, house flippers and build your network. Use hashtags, and update your bio!

Tip Five: Twitter
Use twitter as your sounding board!
The more you tweet the more you the exposure you gain, and it helps build your digital presence. Post about your finished projects, share listings, ask important questions, and use your hashtags!
Share a short series of fun information you know, like staging advice, your process of finding homes, or how you got started in real estate investing.
Tip Six: Groups
Join groups, and follow discussions, and participate! The key to social media is to be personable and if you are someone that is only trying to make flips, or get new contacts without adding to the groups, you will hit the dreaded wall.
Learning how to use hashtags, and what to write about can take time, but if you add your voice to conversations and offer your wealth of knowledge it will make it easier for people to see you as a leader in your industry, instead of a loud car salesman.
Social Selling Summary:
Social Selling doesn't need to be hard, or scary. Following these simple tricks and tips can help build your business online!
Get A Professional Head Shot: Highlight that you are a professional in your industry. A Headshot that you can use on all of your social media will let people know they are following the real you.
Make a business page. Business pages make it easy for customers to connect to your business.
Use #Hashtags everywhere! hashtags are perfect for increasing your reach. Connect with new clients or other industry members by using the right hashtags.
 Instagram: Instagram is one of the fastest-growing social media platforms. Take great visual content to stand out.
Twitter: use Twitter as a sounding board to grow your business. Post about your finished projects, share listings, ask important questions, and use your hashtags!
Groups: Facebook groups are growing. The best way to interact with them is to share relevant information and be a resource in the industry. This is another great way to connect with your customers and brand.
Prime Plus Mortgages loves giving back to the real estate investment industry. Real Estate Investors are always looking for the next best deal. Being able to close fast is necessary! That's why our Phoenix hard money loans are perfect for any project.
Whether Buy and Hold, a quick rehab, or even house flipping, hard money loans can help you! Learn more about Phoenix hard money lenders here.