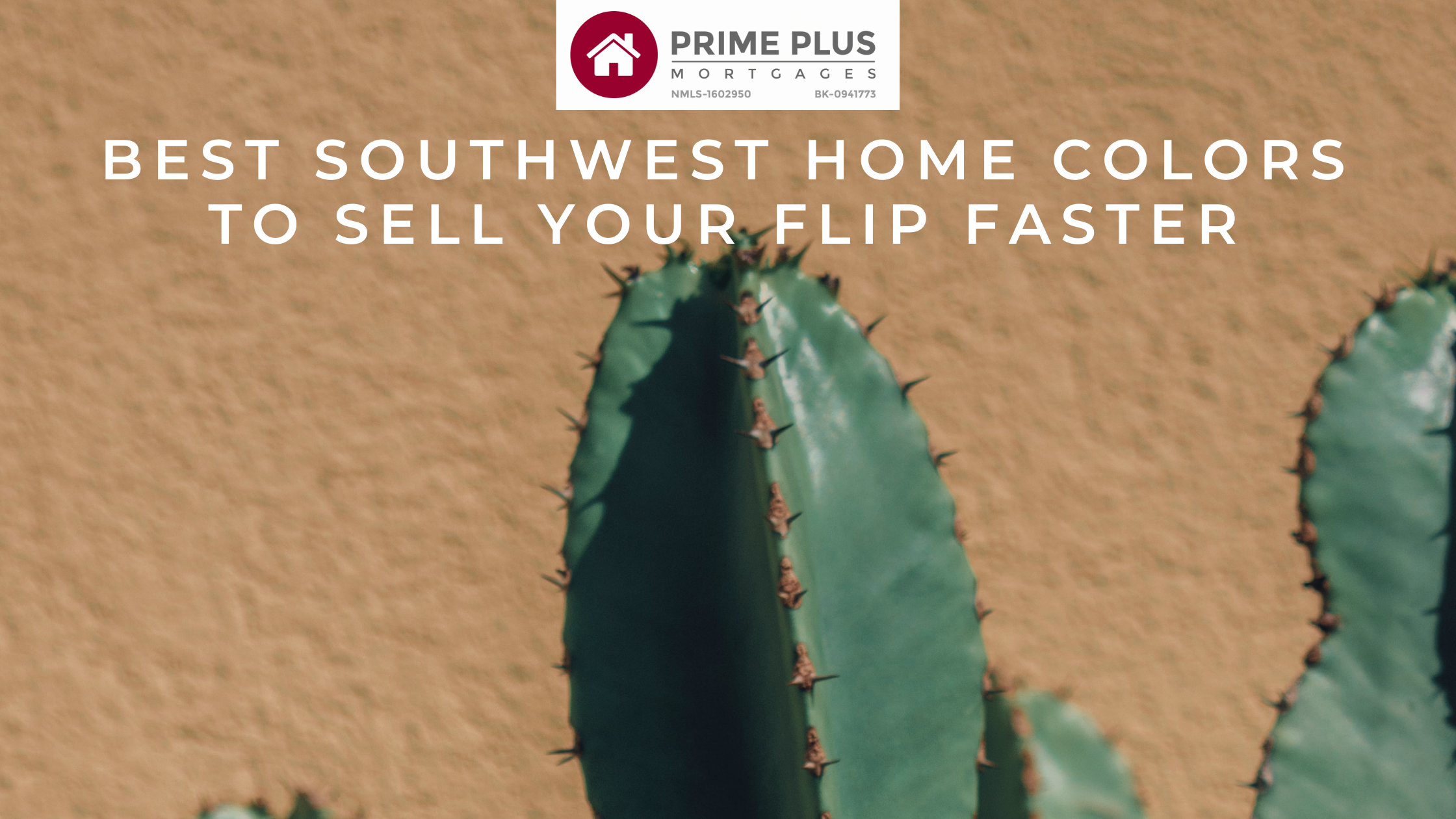 When selling a home you want to make every improvement possible to get top dollar from potential buyers. One of the easiest ways you can attract the best offers when you sell is by painting with these southwest home colors.
A Southwestern palette typically includes coppers, gold, silvers, grays, oranges, and subtle greens. These rich colors blend your home beautifully with the surrounding landscape.  By incorporating these paint colors in your home you could add hundreds of dollars of value, and appeal to more potential buyers.
If you are selling a home in Arizona, try using these southwest home colors to appeal to potential buyers.
Tans / Beiges
While tan and beige may be seen as boring, it is a great way to incorporate the natural warmth of the Arizona landscape into your home. In contrast to the cool, or clinical gray, Tan and beige bring in warmth and earthy appeal, making it perfect for any southwestern home's interior or exterior.
Better Home and Gardens says tan may be a color to watch, predicting a warming trend for home color palettes. Tan and Beige shades mimic the color of sand, earth, wood, or stone blending seamlessly into the surrounding environment rather than standing out, perfect for exteriors. Additionally, these colors pair well with tile, wood, and stone accents, letting the craftsmanship of these natural elements shine inside your home.
Not only is Tan a great complementary color for any southwestern home, but it can also help you sell for more. In a recent Zillow study,  Brown interiors (light beige, pale taupe, oatmeal): homes sold for $1,809 more on average. Additionally, Gray/brown exterior (greige — a mix of gray and beige): homes sold for $1,526 more on average.
Beige and Tans are the top color for a southwestern home. It adds a sense of warmth to any space and is easily paired with natural colors, patterns, and materials. It can also be used to bring a room together and focus on natural light with a warm atmosphere.
Orange
Orange is one of the classic southwestern colors that finds its way into nearly any southwestern home. While most homeowners may be afraid to try a neon orange in their home, this is a classic color that looks stunning in any southwestern home.
Orange is energizing color that can brighten any room it is in. Orange pairs well with any natural stones, woods, and earth tones, making it a great campion for tan, and brown shades in a home.
Any room you want to feel warm and inviting is great with a little orange. Orange is a great color choice for kitchens, living rooms, and the exterior of a home, the perfect place for a warm and inviting atmosphere.
The many shades of orange make it an easy pairing with the tan and beiges that a found in any southwestern home. Whether you choose to go easy or bold with this color, incorporating orange will create a warm and inviting space that fits the southwestern landscape.
Sage
Green may seem like an odd choice to paint your southwestern home but it is a great complimentary color, that pairs beautifully in a home. While Green may seem like a bold choice, many interior designers are claiming this to be the color of the year.
The popularity of sage-green interior paint is rooted in the color's association with the natural world. Pairing well with stones, woods, tiles, and complementary tones, this pale green is a great way to incorporate a soft color into a home.
Not sure where to test out this new color? Kitchens or bedrooms are great places to start. This pale green looks great in rooms with natural light and makes rooms look brighter and more relaxing.  With a soothing color that pairs well with others, it's no wonder that Sage is the new trending paint color.
Whites
If you are worried about scaring away potential buyers with trends, you can try out the classic white. White is a great way to set the stage for a blank canvas for your buyers and help them envision their plans for your home.
While this classic color choice is still a top pick among homeowners, it reigns as one of the top southwest home colors. Eighty-one percent of interior design experts say whites and creams are the best colors to use when selling a house in 2022, according to the Paint & Color Trends 2022 Report conducted by Fixr. In the same report,  white is the most frequently recommended exterior color for the second consecutive year. White received 58% of the vote from designers this year, with Off-white getting 41% of votes in this year's survey.
White is a favorite with homeowners, and it's not hard to see why. Whether used for exteriors, interiors, trim, walls, or anything in between, white is a bright contrast to dark colors and helps bring spaces together. White is also a favorite for minimalists, setting a perfect backdrop for other focal points in a home.
Summary:
There are many natural beautiful colors in the southwest and for many Arizona homes, choosing the right colors is more about matching colors to the natural tones, stones, and landscape.
You can use these colors to beautify your home and help you sell faster. These calming southwest home colors can make any part of a home feel like an oasis.
Best Southwest Colors For Your Home
Tan and Beige: A Classic choice for an interior or exterior, it can also help you sell for more!
Orange: Orange is a classic way to add warmth and personality to your southwestern home. Perfect for kitchens and living rooms it pairs well with brown, tan, and natural materials.
Sage: The Color of the year might be the next perfect choice for your bedroom. This natural color is a great way to create relaxing and calming spaces in your home.
White: A house flipper classic choice, white is a great way t create a blank canvas before you sell. Pick the right whites to brighten your home on the exterior or interior of your home.
What is your favorite southwest home color for your flips?
Does your flip need a new coat of paint! Get your hard money loans at record-breaking speeds with Prime Plus Mortgages! Apply now to get approved for your hard money loan today!