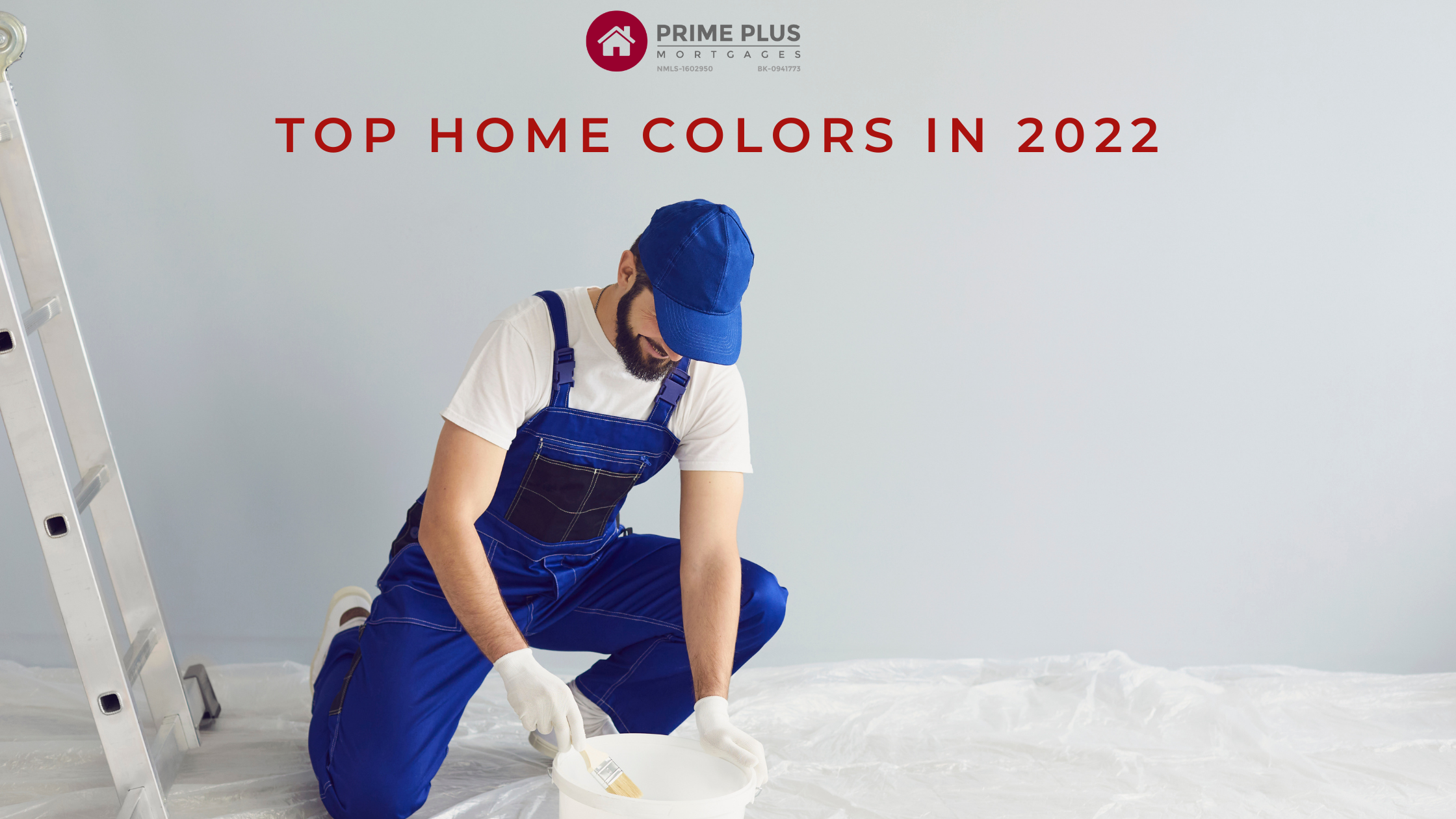 Every flipper wants a house to sell quickly and for top dollar. While house flippers know there are endless repairs and improvements that homes can have to make the most money, the colors you use in your flip can help you sell faster or for more.
Color can play a larger role in buying and selling a home. As home trends change so do the colors that appeal to buyers. Don't paint your flip with outdated colors that will turn away buyers!
Here are the Top Home Colors For 2022!
Gray:
Gray is one of the top colors house flippers, homebuyers, and homeowners use in their homes. Whether it's inspiration from T.V. shows, articles, or magazines is having homeowners dip their brushes in this color, this color is here to stay.
In a recent Zillow study, homes with gray exteriors sold for $1,526 more than white properties. In HomeLight's Top Agent Insights for Q1 2020, 79% of top agents reported that buyers prefer gray. Gray is still a safe, neutral color to use. Cool tone grays (gray-blues) have been strong contenders, but warmer gray is started to creep into homes for its inviting nature.
The popularity of gray can be hard to pinpoint, but real estate experts often cite that gray is the perfect neutral color. While white can come across as clinical, and tan can make some rooms look outdated, gray is easy to pair with nearly any type of home.
Tans And Whites:
For those looking to sell a home, neutrals can easily win over buyers. Tan and whites are blank slates for homebuyers, making them an easy choice for house flippers. HomeLight's Report for Q1 2020, 98% of top agents surveyed agreed that neutral color schemes are the most popular with buyers.
White reigns supreme as the neutral color of choice, with some real estate agents claiming homes with white interiors sell 27% faster than average in some locations. Additionally, Fixr, a home improvement resource company, surveyed 64 interior design experts and found that 81% prefer whites and creams as the best colors when preparing a house to sell.
Tan / Beige is still a top color choice in homes as well. A recent survey by Opendoor found that the most popular colors for a home's exterior were gray (30%) and beige (26%). According to Business Insider, homes with some shade of brown in the living room sold for $1800 more on average. Homes featuring natural woods, and stonework pair well with this neutral shade which can often complement the natural beauty of a home. These warm colors often add an inviting and warm palette cleanse to liven any home.
The versatility of Tan and White fits in nearly any type of home, placing them on any top home color list with ease.
Blue
For those looking to inject some personality into their homes while still adding value, blue is a great color for a home. Blue can easily be incorporated into nearly every room of the home while adding value. In some instances, using blue can improve the value of a home compared to its neutral counterparts.
Zillow found that houses with pale blue bathrooms sold for $5,440 more compared to similar homes with white bathrooms. Additionally, Houses with soft gray-blue kitchens sold for $1,809 more, and houses with cerulean bedrooms sold for $1,856 more. Not sure what rooms to paint blue? According to Time, shades of powder blue and periwinkle could increase the price of your home by $5,500 in nearly any room.
Blue is a top choice for homes due to its versatility and personality. Blue pairs well with other colors, such as gray and white making it the perfect accent or focus for nearly any home.
New Trending Color: Sage
While Gray and cool tones are the first choices for most homes, a new trending color is in the works. Sage is the color to watch as this gray-green will start to grow in homes across the country.
Leading paint companies Benjamin Moore, PPG, and Sherwin-Williams all agree: 2022 is the year for gray-green. With rising trends of plant parents and more natural color themes in the mainstream,  this color is the perfect balance of statement and subtly.
Earthy green color schemes are the newest trends, bringing tans, grays, and even greens back into the mix. This grey-green is slowly working its way into homes. 55% of Fixr's surveyed experts believe that people will use textiles (pillows, bedding, curtains) to incorporate the trending color.
Summary:
Every house flipper wants to maximize their profit on their home. That is why house flippers spend countless hours and dollars to make the right repairs to add value and appeal to buyers.
Color plays a large role in selling a home. The wrong colors can cause a home to sell for less and scare away buyers. That is why it is important to pick the right colors for your home.
The Top Home Colors in 2022
Gray
Tans and Whites
Blue
New Trending Color: Sage
What colors will you try in your home?
With a fast real estate market, you need funds to match! Get your hard money loans at record-breaking speeds with Prime Plus Mortgages! Apply now to get approved for your hard money loan today!