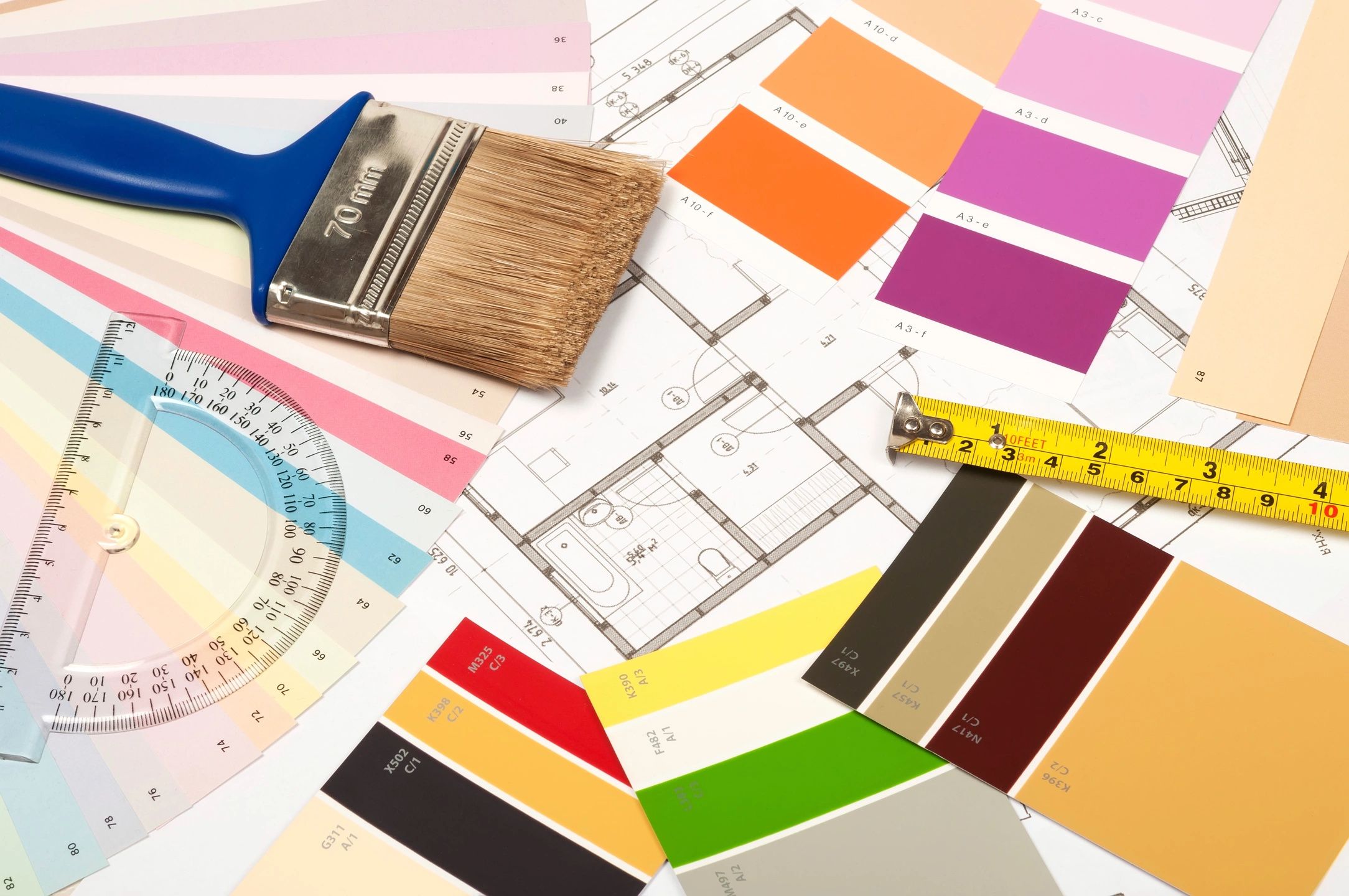 When real estate investing in Phoenix the name of the game is return on interest. Earning the more for your flip, while still making the most profit is what being a house flipper is all about. So how can you maximize your budget and make the most of repairs? By knowing which flips are going to make you the most money before picking up a hammer! If you want the make the most money while house flipping in Phoenix, follow these tips to boost your Return on Interest.
Flip 1: Garage Door Replacement
If you aren't thinking about your curb appeal upgrades for your home than you are missing a great opportunity to make the most of your flip! Not only is curb appeal the first look potential buyers have of your home, but is one of the cheapest and fastest ways to improve a home. The standard garage Door replacement costs about $3,470 with the ROI up t 98%! This is one of the top flips for a reason, as it instantly boosts curb appeal, with no more broken doors or dingy windows,  but adds convenience to potential buyers, but offering them a covered place to park!
Flip 2: Sidings
Stone siding is all the rage, and people love the versatility of stone. More mixed looks are becoming more on trend, mixing traditional siding with clean layers brinks and stone. That may be why the second highest ROI repair you can make is adding stone veneer to the outside of a house. While it is a bit hard to gage exactly how much the repair will cost, due to style, and layout, you can expect to see a return of up to 97% of the cost. This classic and trendy look will instantly improve your curb appeal and is a favorite of those house flipping in Phoenix. If you are house flipping in Phoenix and want to save, you can still do a siding replacement (vinyl or otherwise) and expect to see a 75% return. With unlimited options, it is worth looking into to boost your curb appeal and get your house sold faster.
Flip 3: Adding a Deck
While this may seem a bit far-fetched to add a deck, to those house flipping in Phoenix, but this project can average an ROI of 85%. It may be a chance to utilize your backyard in a more effective way for potential buyers. Given the opportunity to enjoy a cup of coffee in the early morning may be the final selling point to a potential buyer. And a slab of concrete does not hold the same magic as a wooden deck.
Flip 4: Windows
If you are a veteran of house flipping in Phoenix you know that the first thing that needs to go is windows. But why? This may be one of the most tedious tasks on the list, but it has a high return on interest, with a 75% return. It is easier to turn a home around if you list new windows and the reason why? Cost efficiency, old windows can let in heat from outside, not to mention losing any cooling effects of the A.C. on a hot day. Windows that are easy to open and matching throughout the home is also important. So make sure you stick to a style and think about how it matches with the exterior of your home.
Flip 5: Minor Kitchen Remodel
While the exterior of the home is guaranteed to dramatically increase your returns on house flipping in Phoenix, the kitchen will be the main selling point to potential buyers. While a full kitchen remodels may be necessary for some homes, a minor remodel will see a higher return on interest. Boasting a rate of 80% return it is important that you make the most of the budget, while not going overboard. A Minor kitchen remodel includes the following: painting, new finishes, updated countertop,  and possibly a backsplash. You can learn more about how to maximize your kitchen remodel here.  Making sure you have a modern up-to-date kitchen is essential in house flipping in Phoenix, as this will ensure your flip sells once it is on the market.
Flip 6: Having funding
One thing you need to know while house flipping in Phoenix, is where to get the best hard money loans for your projects. While Traditional banks take weeks to approve you for a loan, hard money lenders, Like Prime Plus Mortgages, approve same day based on your property, not on your credit score. If you are new to real estate investing read our guide here, to help you get started! Prime Plus Mortgages even goes over your repair plans to make sure that you stay on budget, and helps fund the projects you need to complete to flip! Apply for one of ut hard money loans today to get approved and get flipping.